16 weddings in 2016! Rather poetic don't you think? It was a year greater than I could have ever asked for. I was honored to coordinate, plan, execute and in some cases design all the weddings for these 16 wonderful couples, was given creative freedom to style and plan an inspiration photo shoot as well as be involved with the planning process of two bike races and one duathlon. We don't just do weddings around here!
Now on to stunning images captured by a talented group of photographers, here are some of my favorite 2016 Lucky Penny moments:
I have a growing passion for flowers and floral arrangements. Although, at this point, it's uncommon I arrange flowers for my couples, last spring I enrolled in a floral design class. The creative outlet I found working with flowers is indescribable; I love it! I was given the opportunity to create a hand tied bouquet, boutonnieres, two arrangements and a floral crown.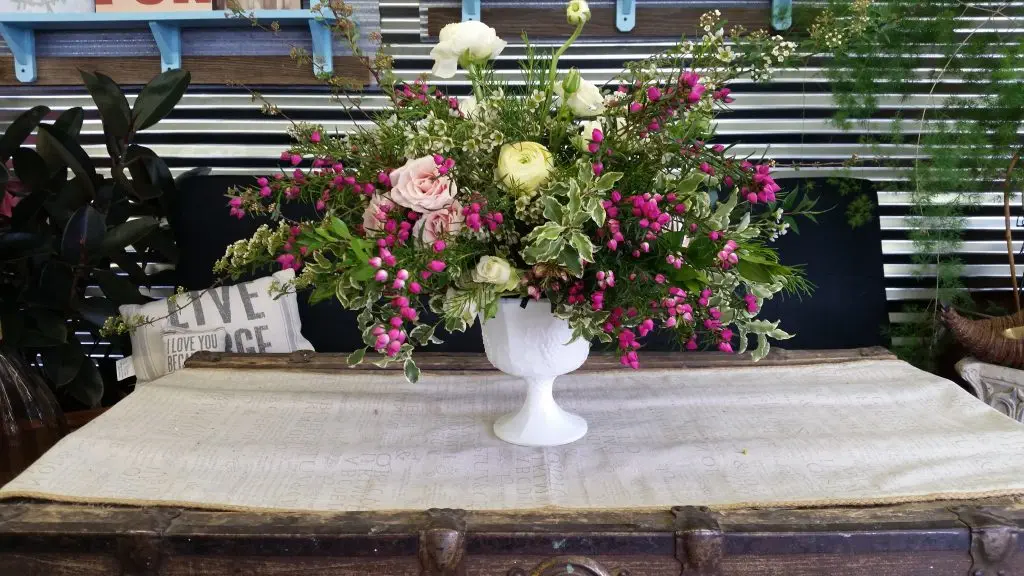 700 athletes come to the Gunnison Valley each May to compete in The Original Growler. A 32 or 64 mile mountain bike race at Hartman Rocks. This year I was offered the opportunity to assist in the planning of this race. I'm excited to share what's in store and my role in both the Growler and Meowler, a duathlon, in 2017!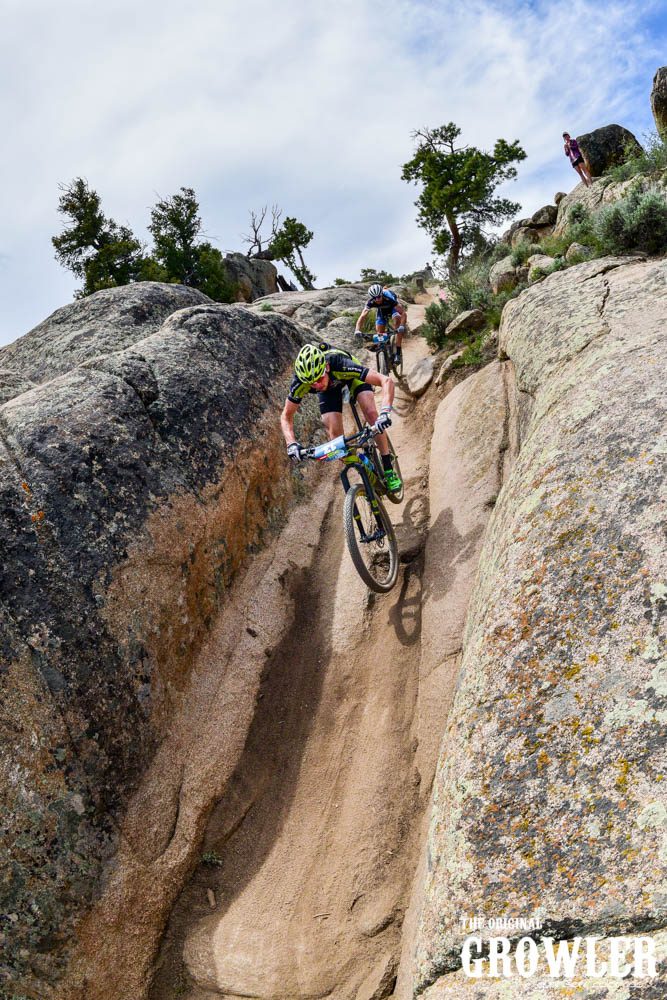 Photo captured by David Kozlowski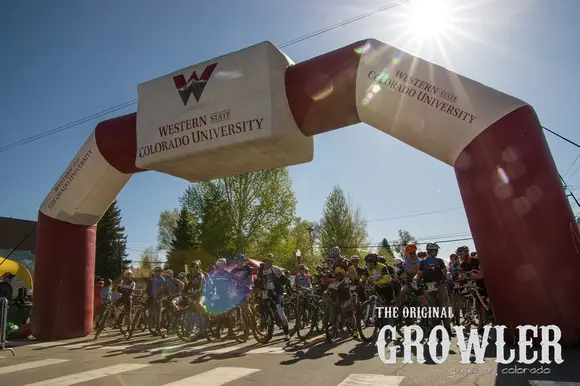 Photo captured by Matt Burt 
The first wedding of the year kicked off with Kaitie & Des. These two lovebirds integrated so many personalized details into their Mountain Wedding Garden brunch celebration, including lots of coffee.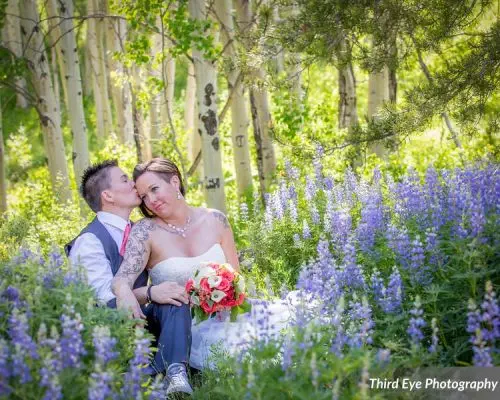 Photo captured by Third Eye Photography 
The Crested Butte music festival celebrated their 20th year with a Mirror Palace as their venue. Two days after the tent was erected, the Lucky Penny team and many talented vendors across Colorado got together for a styled photo shoot. The inspiration for this photo shoot was a mix of art nouveau, gem tones and rich fabrics. Traditional Spiegeltents, were built around 1900 in Belgium for use as traveling dance halls and town fairs. The numerous spiegels, or mirrors, in the tent allowed for discreet eye contact between visitors, night owls, heartbreakers and dream chasers. The amount of mirrors made this photo shoot a bit tricky, but Sweet Tea Studios nailed it.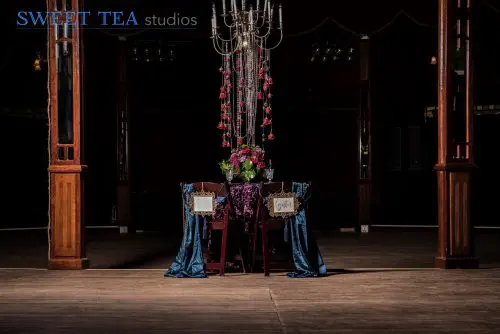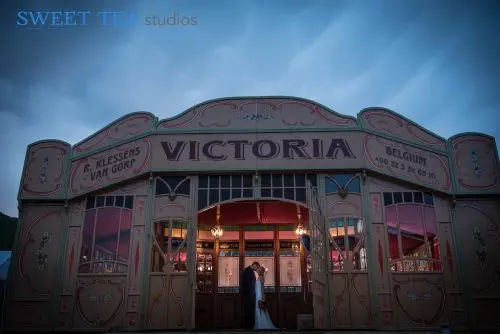 Photos captured by Sweet Tea Studios
The second wedding of the year celebrated Crystal & Tyler. In 2005 Tyler was on a rescue mission in Afghanistan when he was hit four times and one bullet pierced his spine. He moved back to Colorado and learned adaptive sports. His physical therapist was Crystal. These two are so inspiring and adventurous. Right after their rehearsal dinner, the soon to be newlyweds and many guests went on a mountain bike ride. One additional piece of sweet news was when they announced during toasts their vitro fertilization was successful and would be expecting in early 2017.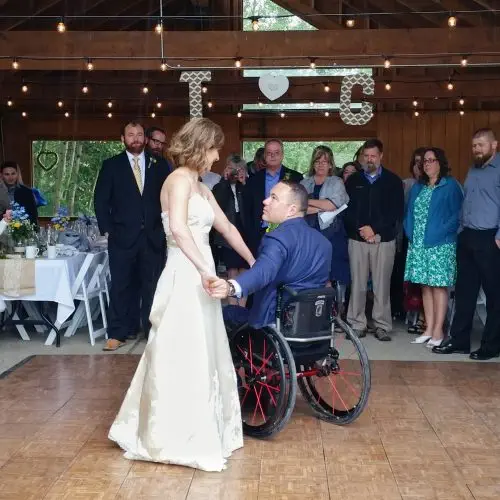 When Kristin and Phil first reached out to me they explained they wanted a very intimate wedding ceremony, just the two of them, with breathtaking views. That's exactly what they got! With the backdrop of a stunning waterfall near Lake Irwin, Kristin was a barefoot bride and Phil used a chainsaw just minutes before the ceremony to move a fallen tree. This was one epic wedding and I'm so excited to share more images in the future.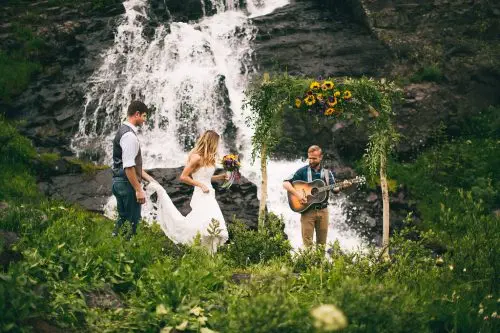 Photo captured by Magnified Joy Photography 
The Lucky Penny team planned a late July I Bar Ranch wedding for Logann and Blake. The couple wanted their friends to enjoy a relaxed ranch wedding in Gunnison, where they now live. Just look at these beautiful images. And that dress!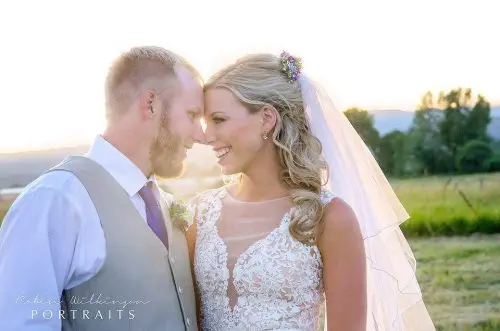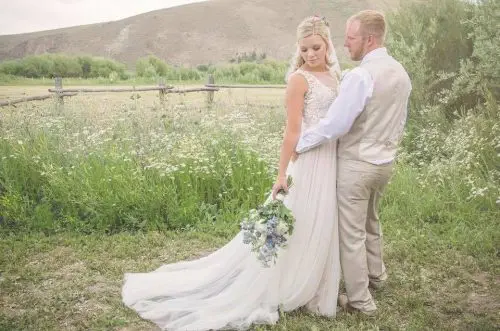 Top photo captured by Robin Wilkinson Portraits 
I was honored to be in the wedding of great college friends Lauren and Breck. It was my first trip to Michigan and can't think of a more spectacular wedding backdrop than Lake Superior (other than the Colorado Rockies)!
Traditionally it only rains for a half hour or so each day in the summer. Leading up to Hamilton and McKenzie's early August wedding, it rained three days straight. Rain is good luck right? Thankfully the skies cleared for the big day and the wedding at Town Ranch was gorgeous.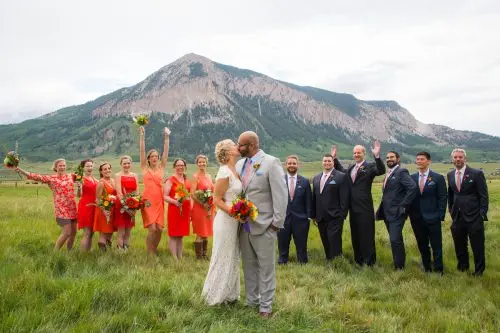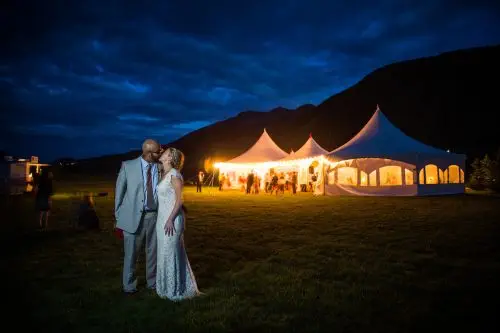 Photos captured by Sweet Tea Studios
Mary and Spencer are a sweet couple I've known since my college days. They reached out in fall 2015 and we began planning their wedding. In spring 2016 the couple learned they would be expecting a little bundle of joy, one month after their wedding day! Their wedding hashtag was #MurphyStayPut, and that he did! Murphy was the baby's nickname before birth. Everest, and his parents, are enjoying life in Mexico!
Six days later the Lucky Penny team was back at the Wedding Garden to help Kysten and Rick celebrate their mexican themed wedding. A church wedding ceremony allowed me the creative freedom to use the entire Wedding Garden for the reception venue. We used both the pavilion and garden area to host their 128 guests.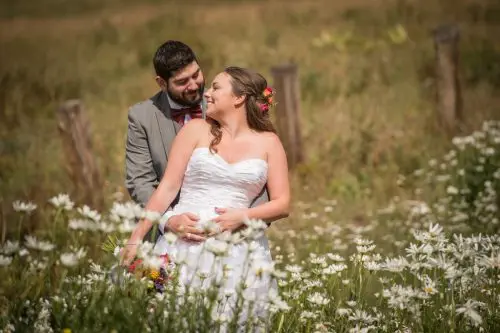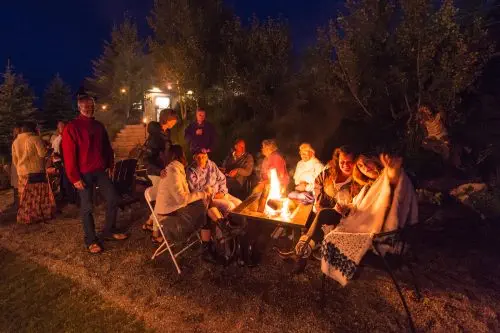 Photos captured by Xavier Fane 
Hope & Geoff are high school sweethearts. They exchanged vows and danced the night away at the I Bar Ranch, which holds a soft spot in my heart. This wedding had so many stylish and personalized details, like the succulent that greeted each guest at their seat; it read "Let Love Grow" and then this arch!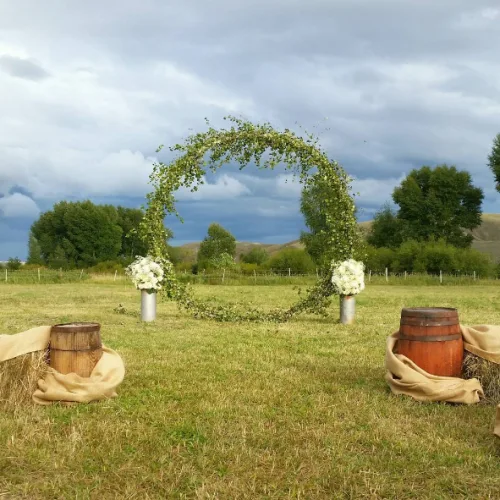 Tarn and Alex celebrated their marriage at Cement Creek Ranch, with a very non-traditional ceremony which guests will remember for a lifetime. A tented reception nestled in the Cement Creek Canyon provided amazing mountain peak views.
Georgia and Ryan came in from Washington State to celebrate their wedding. Ryan lived in Crested Butte for a few years and Georgia completely fell in love with the idea of a destination wedding after she visited. The two exchanged vows at the Mountain Wedding Garden and hosted their reception at Elk Ave Prime right in the heart of downtown Crested Butte.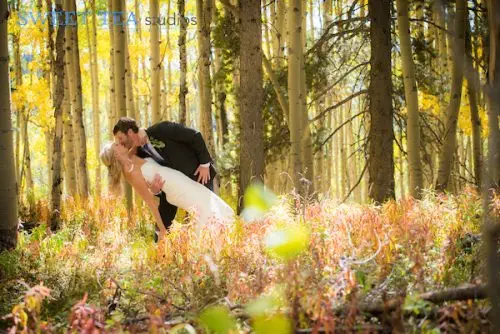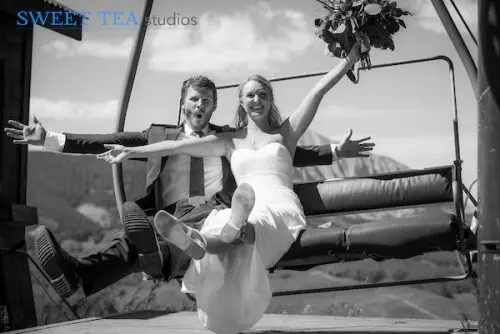 Photos captured by Sweet Tea Studios
Theresa and Willy both grew up in Crested Butte and wanted to come back to celebrate their marriage. With Paradise Divide in the background, the couple hosted their wedding ceremony at a private ranch in Crested Butte, then hopped on a tandem bike and their guests followed them to their Town Ranch reception.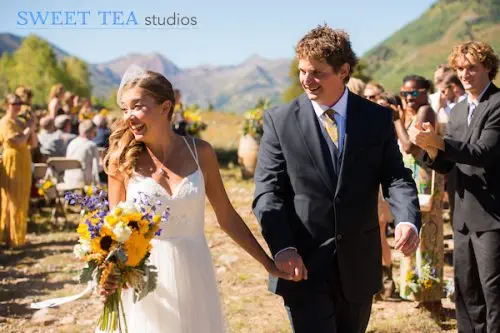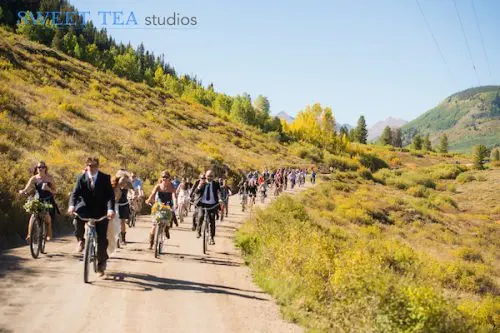 Photos captured by Sweet Tea Studios
At the end of August, Magnified Joy treated Eric and I to an adventure session in our backyard, Hartman Rocks. This photography duo is so very talented and I can't wait to work with them again on 2017 weddings.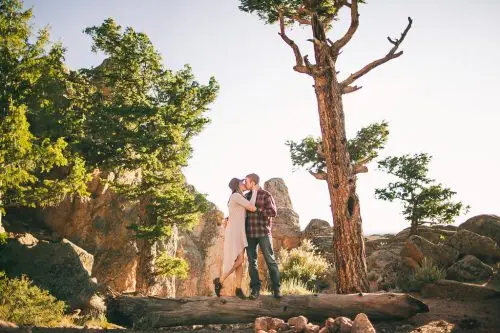 Photo captured by Magnified Joy Photography 
Staci are Earle celebrated their wedding at Staci's childhood home on the outskirts of Gunnison. Countless hours were spent turning their backyard, traditionally used for grazing horses, into a luscious green field with a creek running through. Because of the sentimental value of Jeeps, the entire bridal party entered on Jeeps. The bride and her father entered on a tractor driven by the bride's mother. Needless to say, it was one memorable entrance.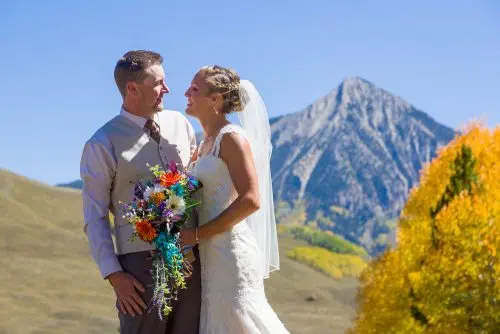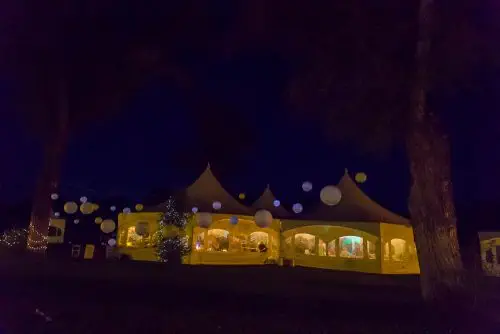 Photos captured by Open Your Eyes Photography 
I woke up the morning of Sue and Chris' wedding and my heart sunk a little; it was snowing. The ceremony was being held at the top of a ski run, the very run they met, and guests were taking a ski chairlift to the ceremony site. Although one doesn't typically anticipate snow on an early fall wedding day, it couldn't have been more fitting for this couple; they are diehard skiers. We adjusted and moved the ceremony to a ski run lower on the mountain. Their guests still got to experience riding a chairlift and then danced the night away in the Heritage Museum before partaking in the Vinotok Fall Harvest Festival.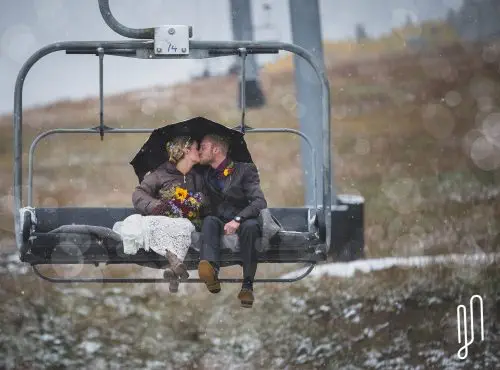 Photo captured by Joel Matuszczak
Melissa and Matty secretly exchanged vows in the spring of 2016 while attending a friends wedding in Baja, Mexico. The two now live in Texas but wanted to celebrate with their friends and family. The first day of October the leaves were still golden and the couple arrived to the reception in jeans and hosted a lovely party at the I Bar Ranch.
Texas couple, Danielle and Jason, weren't technically engaged when we first started planning their wedding in early 2016. (This wasn't the first couple in this situation; when you know you're with the one, you just know). One of my favorite parts about this wedding is how and when Jason proposed. The couple visited Crested Butte at the beginning of July to finalize their wedding details. The three day visited ended with an engagement session with their wedding photographer, but they weren't technically engaged, until about halfway through the photo shoot. The couple celebrated their wedding on October 1 surrounded by golden aspen trees and a starry night sky. The night photo below actually made the cover on a local wedding guide magazine hitting stands in January 2017!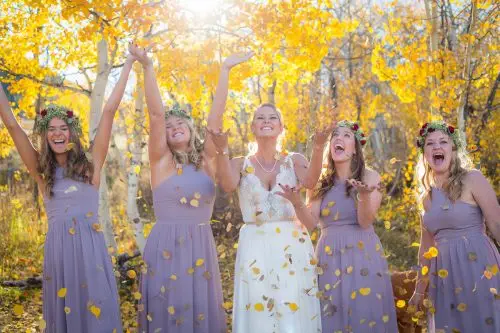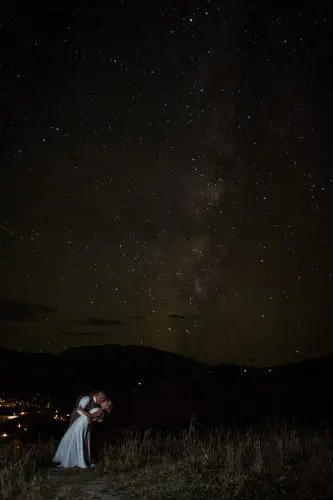 Photo captured by Lydia Stern & Sweet Tea Studios 
The last wedding celebration of the season celebrated Claire and Matt. This sweet couple came to Crested Butte from Oklahoma City. They exchanged vows at the top of Red Lady Ceremony Site and then went to cocktails and dinner in their full wedding attire on Elk Avenue in Crested Butte. They treated themselves to a stay at Eleven's Scarp Ridge Lodge. I can't spoil it quite yet but many more images are to follow, so stay tuned for more!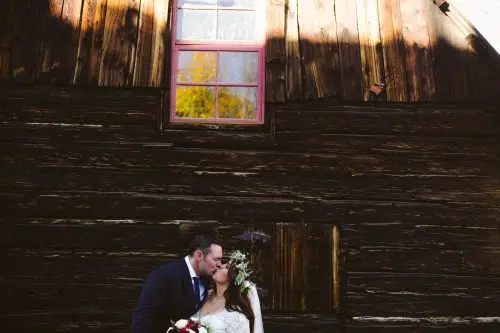 Photo captured by Erica Torgeson Photography 
With 2017 over half booked, I can't wait to share their stories. A big thank you to everyone for your love and support. Cheers to a wonderful and memorable 2016!