When you think of Black Friday, electronics with slashed prices, $2 DVDs and discounted children's toys are probably the first items that come to mind. But if you're planning a wedding, party or other type of event this coming year, Black Friday is a great opportunity to stock up on supplies.
Below are items you might be purchasing for your celebration and I've found Black Friday sales for each.
1. Fabric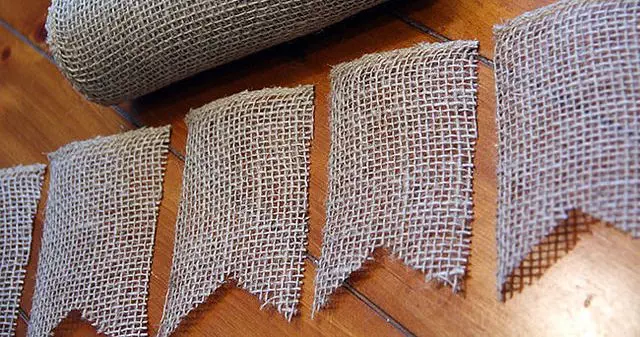 Image by Flickr user Carrie A.
If you're envisioning draping tulle from your venue ceiling, making your very own pennant flags out of burlap or want a pop of color with cotton prints, Joann or Hancock Fabrics is the place to purchase your fabric essentials.
Tulle
Joann: 50% off PLUS they have a coupon for an additional 25% off your total purchase from 6am-noon.
Hancock Fabrics: 99¢ per yard PLUS they have a coupon for an additional 15% your entire purchase 6am-noon or 10% off your entire purchase noon-close.
Burlap
Joann has a coupon for 40% off a single item (if you want to wait until Saturday 11/29/14 burlap will be an all day doorbuster at 50% off).
Cotton
Joann: a coupon for 40% off a single item or $2 off per yard Keepsake Calico Prints (on Saturday 11/29/14 Quilter's Showcase Prints will be an all day doorbuster at 60% off).
Hancock Fabrics: from 6am-noon Absolutely Cotton Quilting Prints are $3.99/yard PLUS they have a coupon for an additional 15% your entire purchase 6am-noon.
2. Paper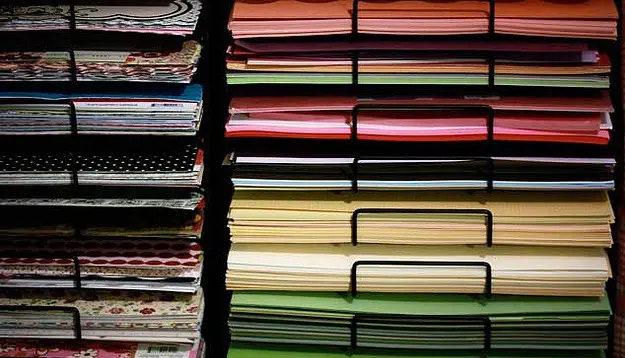 Image by Flickr user Shimelle Laine
I'm not talking Christmas wrapping paper, I'm talking all kinds of paper-crafting supplies and tools; from paper pads and stacks to embellishments and paper-crafting tools.
Joann: All paper-crafting supplies are 50% off all day this coming Friday.
Michaels: 50% off paper pads, 50% off stickers/embellishments coupon, value paper pack papers 5 for $10, stamps and value pack cards/envelopes buy 1 get one free PLUS a coupon for 30% off your entire purchase 7am-noon.
3. Mason Jars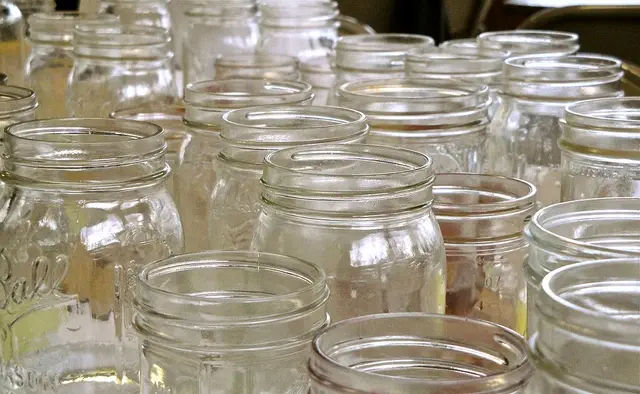 Image by Flickr user Rick Peacoraro
All Ball® Mason Jars are 25% off at Joann Fabric, and that's not including their 25% off of your total purchase coupon.
4.  String Lights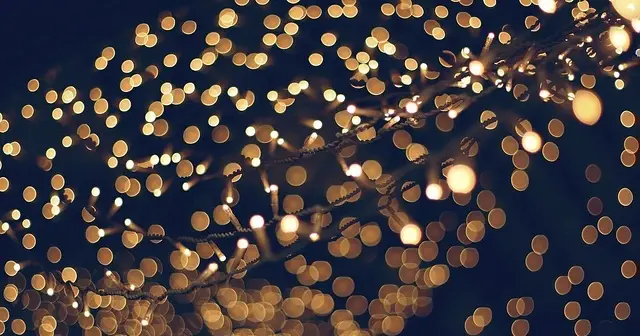 Image by Flickr user Chris Jones
When you think string lights, don't just think about hanging them for the holidays. What about lighting up your venue? Black Friday is the perfect day to stock up on everything from rope lights and globe string lights to classic white cord lights.
Ace Hardware: 50-count LED light sets $5.99, 300-count mini icicle light sets $7.99, LED reel lights 3 or more $14.99 each.
Walmart: 30% off Christmas lights
Target: On Saturday 11/29/14 all Phillips string lights are 40% off.
5. Holiday Party Decorations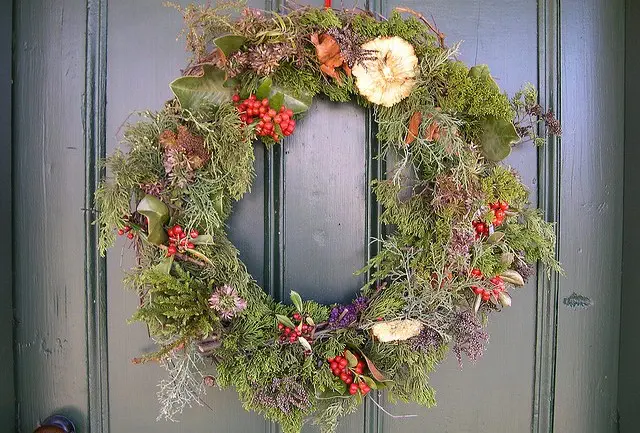 Image by Flickr user Elizabeth
Black Friday is a great time to get ready for your holiday party and pick up centerpiece decor or garland to greet your holiday guests.
Joann: 75% off Christmas floral bushes and picks. On Saturday 11/29/14 all Christmas floral wreaths, floral stems and garlands and pine basics are 70% off, as are baskets and Christmas deco mesh and ribbon.
Michaels: 50% off Ashland Christmas stems, bushes and garland as well as Celebrate It Christmas jumbo ribbon.
A few other items to consider:
Candles: no need to worry about fire or wind with LED votives and battery operated candles,  they are the perfect accessory to add ambiance to any event.
Frames: Frames may sounds a bit strange to stock up on for a party, but you're going to use them, I promise! Do you have a non-traditional guest book that needs a frame? How about reserved signs on tables or chairs? Table identifiers or place cards? Make each a bit fancier with a frame instead of a simple piece of paper.
Makeup: Have you been so busy with the details of your event that you haven't had time to freshen up your look? Sephora and ULTA Beauty stores carry a huge selection of brands, offer consultation and great return policies of your not 100% satisfied.
From strings of lights and floral supplies to event favors and yards of tulle, don't overlook Black Friday deals to save money on event essentials. Happy shopping, and don't forget to wear comfy shoes!
To get the % off entire purchase coupon, check out Joann.com, HancockFabrics.com, Michaels.com or their iPhone/Android app.