About a month ago, I had the great pleasure of Styling and planning a styled shoot for Jess and Jake, a precious couple who have been married for five years. The most joyous part was five talented ladies in the wedding industry threw them the wedding celebration they never had.
Enjoy these stunning images from the talented Heather Roberts from Boxing Pug Photography. And a big thank you to the amazing team who braved hours on the Blue Mesa's iced over lake to make this all possible.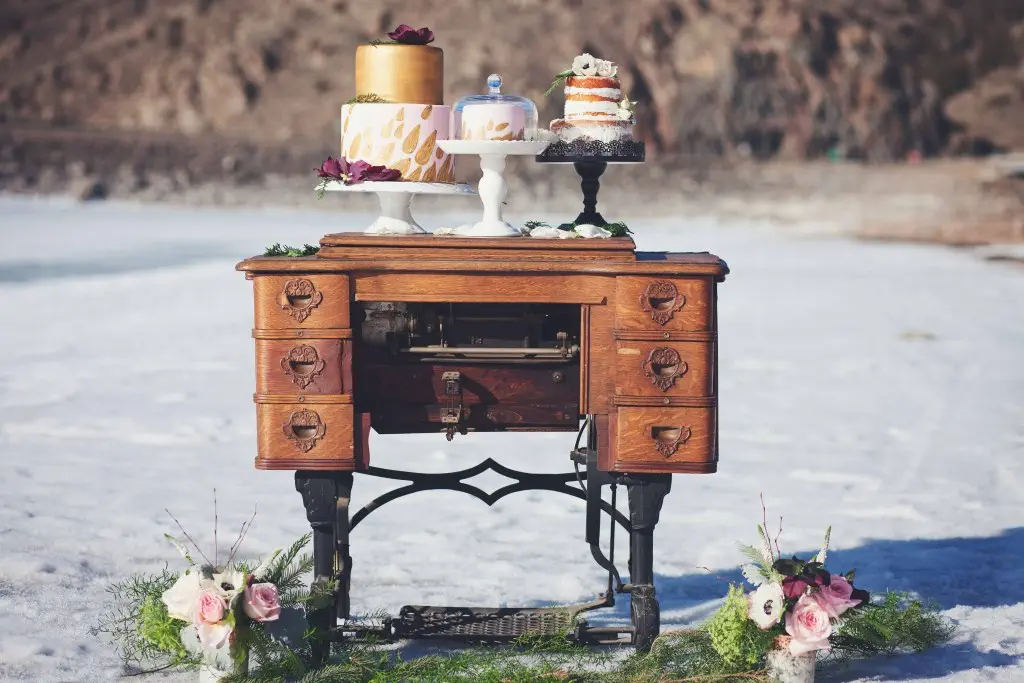 The oh so popular naked cake paired with a blush a gold cake was breathtaking.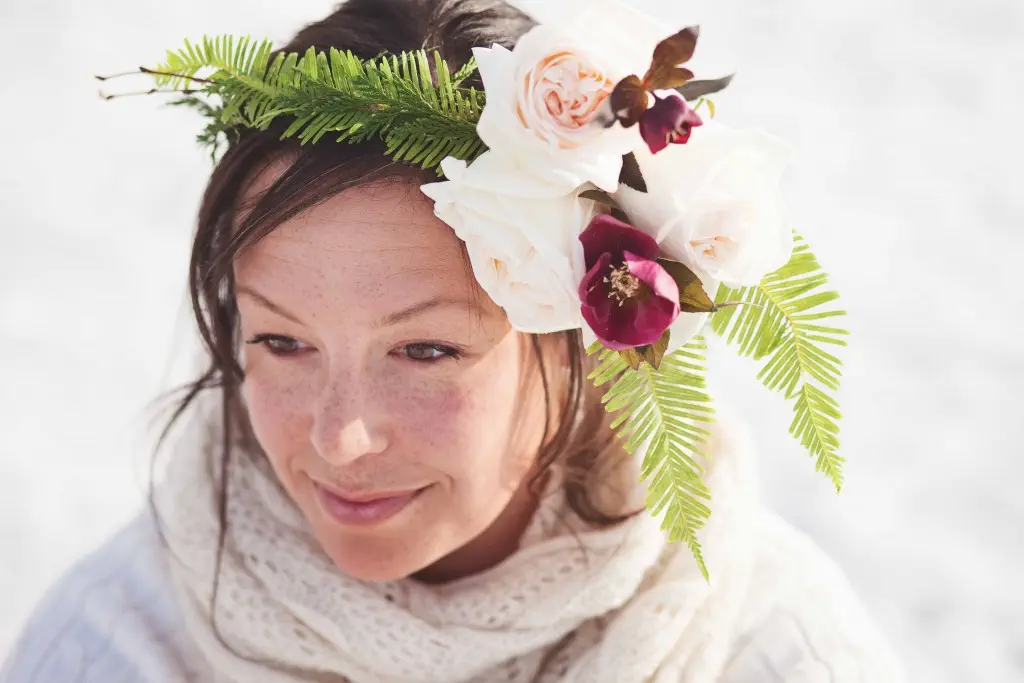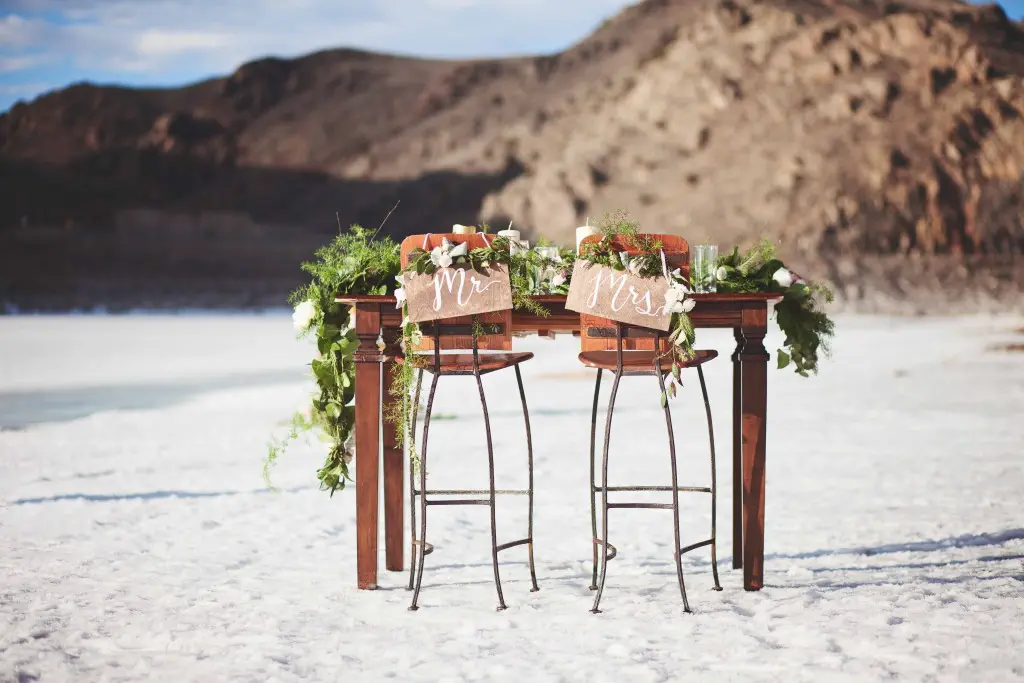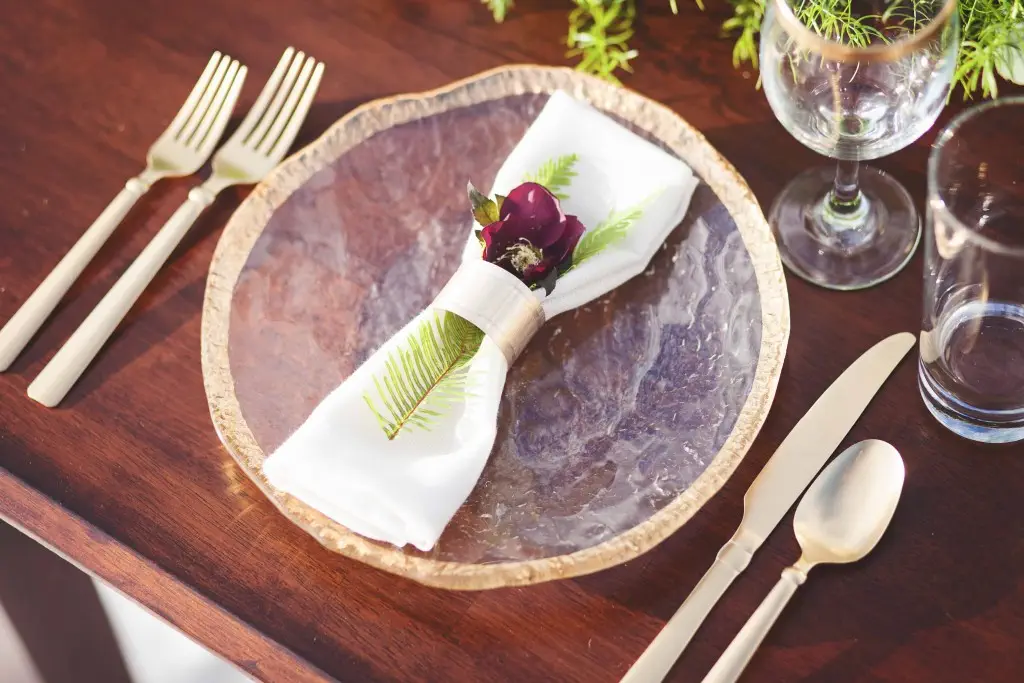 Isn't this a stunning bouquet by From The Ground Up? And yes, that's an artichoke.
It's very common in this valley for a bride and groom to incorporate their dogs into the wedding ceremony. So it's no surprise Jess and Jake included their beautiful dogs in the celebration.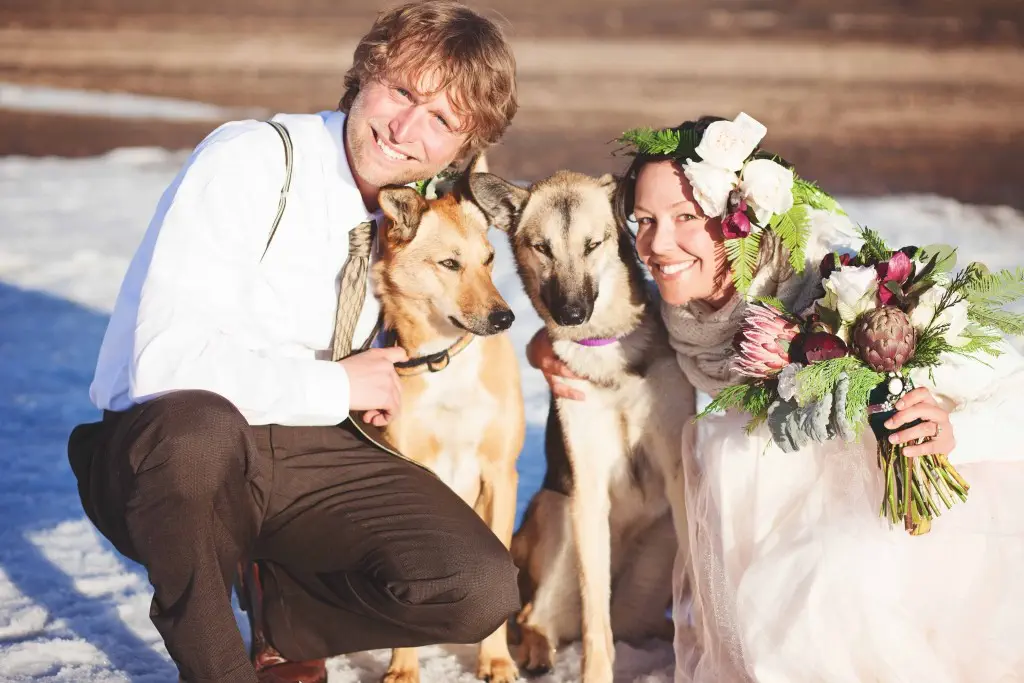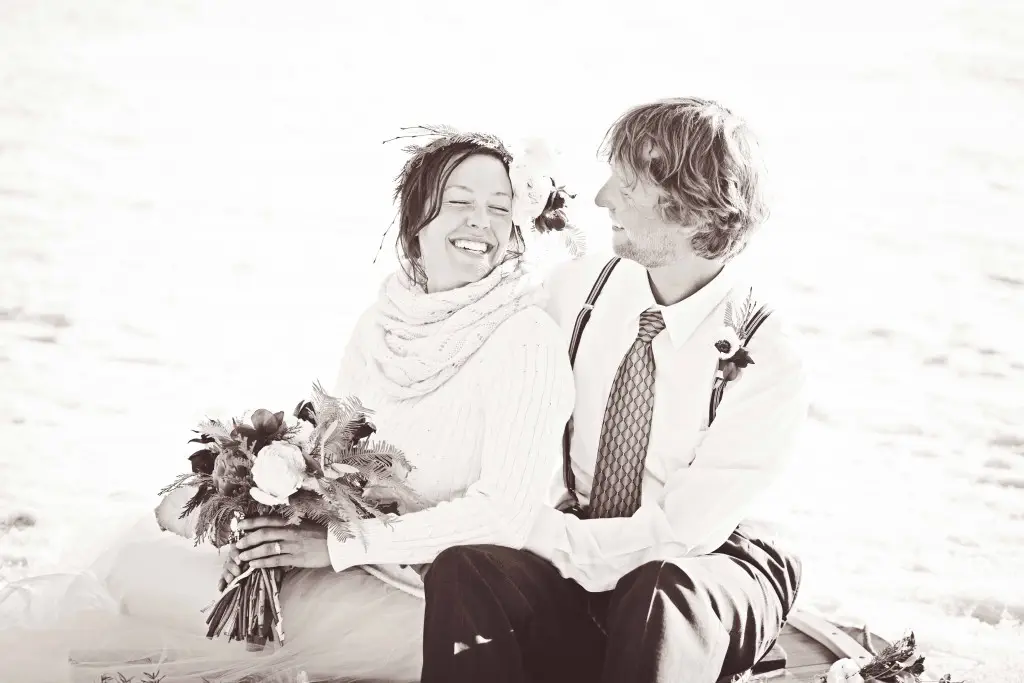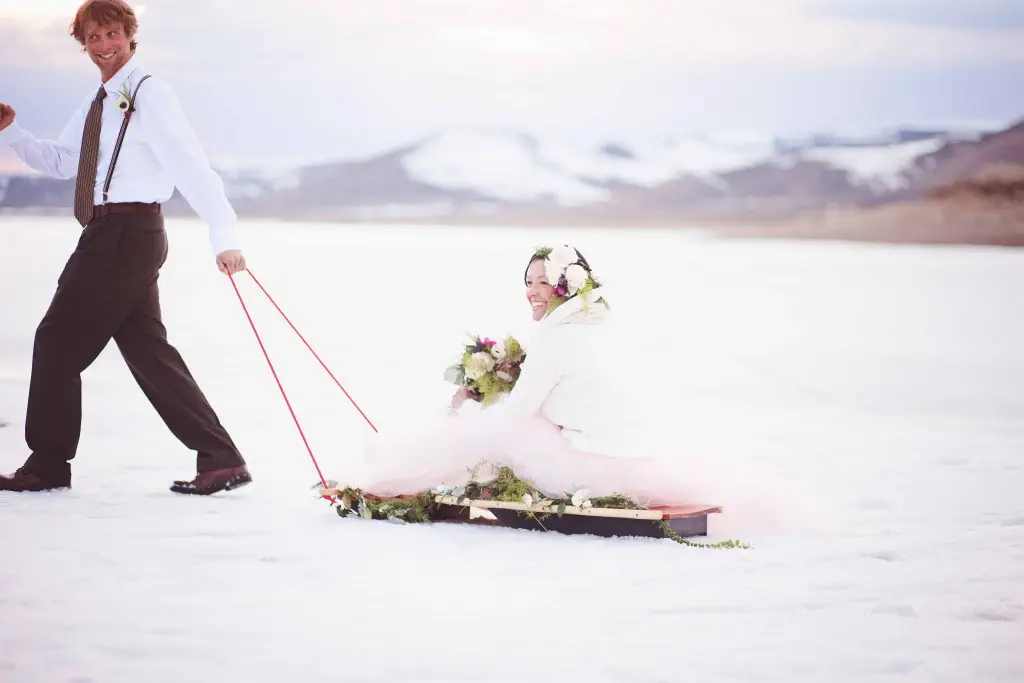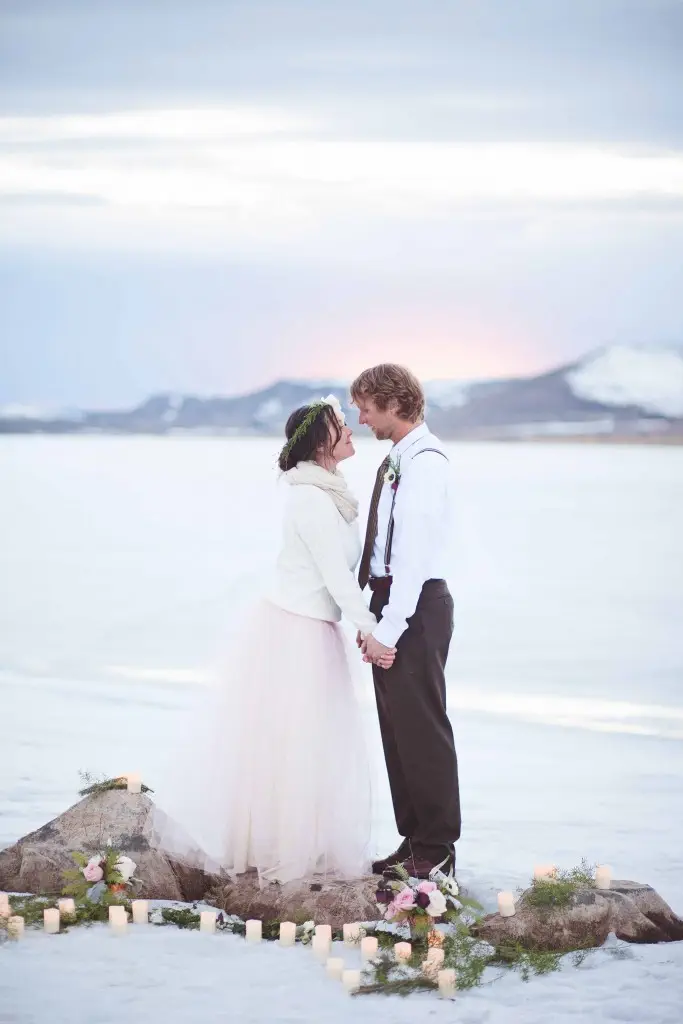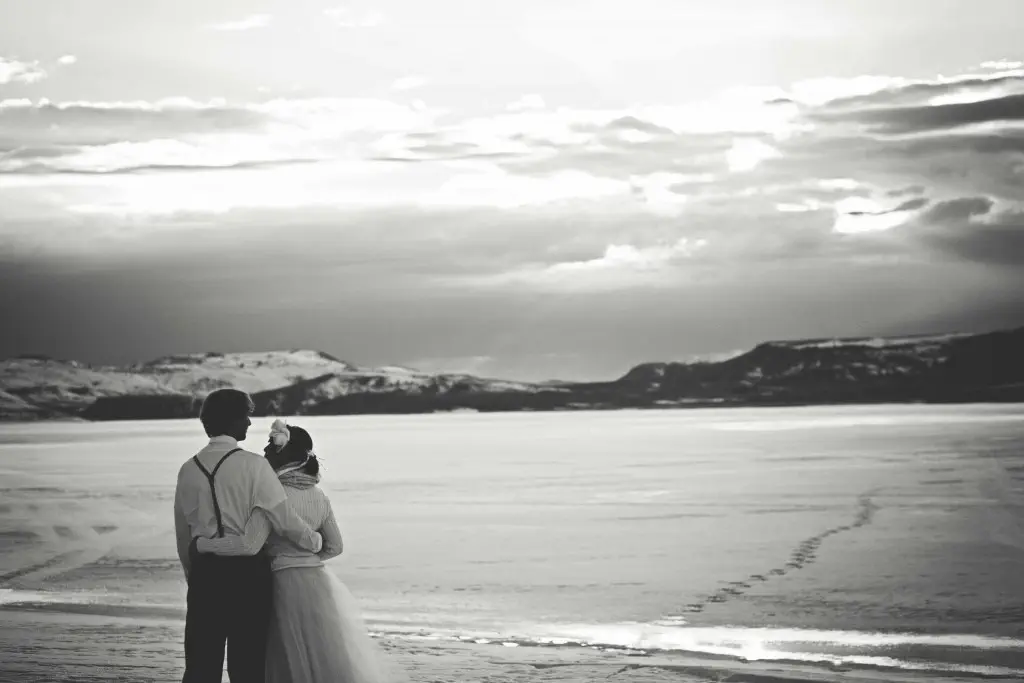 Happy Friday friends. Now go enjoy the weekend!
Wedding Planner and Stylist | Lucky Penny Event Planning, Ciera Freson
Photography | Boxing Pug Photography, Heather Roberts
Flowers | From The Ground Up, Sarah Schmitz
Cakes | Wildflour Sweets, Danielle Riesz
Hair | Absolute Miracles, Suzi Cliff