I have some exciting news to share; so exciting that it makes my heart want to burst with joy.
Throughout my years of working in a college admissions office, I had the opportunity to organize corporate events. I also had the heartwarming experience of planning Eric and my wedding this past year. I wanted to find a way to marry my event planning skills with my love for creative design. Soon I realized I wasn't going to find my dream job; I was going to have to create it. So, I did! I would like to officially introduce you to Lucky Penny Event Planning.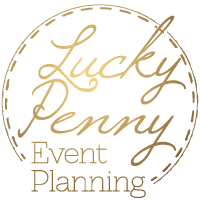 Lucky Penny Event Planning is just as it sounds; an event planning business that will create flawlessly executed events, ranging from weddings to corporate events, that are brimming with unexpected details.
So, why the name Lucky Penny? Whether it be business or personal, every name has a story and a special meaning. Lucky Penny Event Planning has both. My family has a tradition of placing a lucky penny in the bride's shoe before she walks down the aisle. It comes from the saying "Something old, something new, something borrowed, something blue and a silver sixpence in her shoe." I have always picked up pennies from the ground. I had been contemplating starting an event planning company for a few months when I found a heads up penny in an airport. At that moment everything clicked and Lucky Penny Event Planning's name came to be.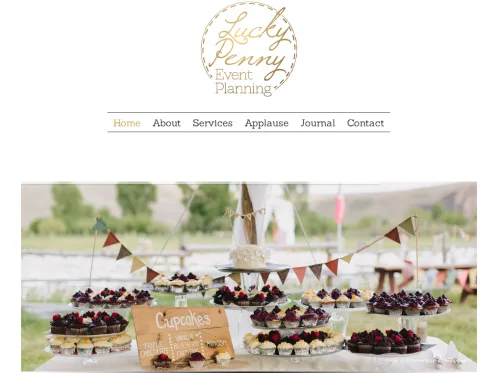 How can you help? Follow Lucky Penny on Facebook, Instagram and Pinterest. And if you or any family or friends are planning an event in the Crested Butte or Gunnison area and they are looking for assistance, pass along my information. Also, check out the Lucky Penny Event Planning website!
A huge shout out and thank you to my patient husband for your willingness to listen to 147 business names and ultimately help pick a great name as well as your unwavering support. To my mother for your keen eye for proofreading and helping create a brand identity. And to my Digital Designer, Trevor Main Designs, who created my logo and website. To the others who helped me through this journey but were not mentioned, thank you! Your support is very much appreciated and did not go unnoticed. I couldn't have taken this first step without all of you.
Now let's get this party started!