July 5, 2014. A day full of thunderstorms all around, smiles and lots and lots of love; it's the day Eric and I got married. Looking back there is very little I would change. We got married and that was purpose of the day. A wedding is a celebration, a time to love and share smiles with close friends and family. And that is exactly what happened.
Eric and I are approaching 9 blissful months of marriage and I wanted to take a second to reflect on our wedding day.
Our Approach: Eric and I decided this would probably be the biggest party we would ever throw so we did not want to hold back inviting special people we wanted to share our day with. Our venue could hold up to 500 seated guests, so (other than the cost of feeding them) we had no incentive to cut our guest list. Over 200 of our family and friends traveled from near, and mostly far, to help us celebrate.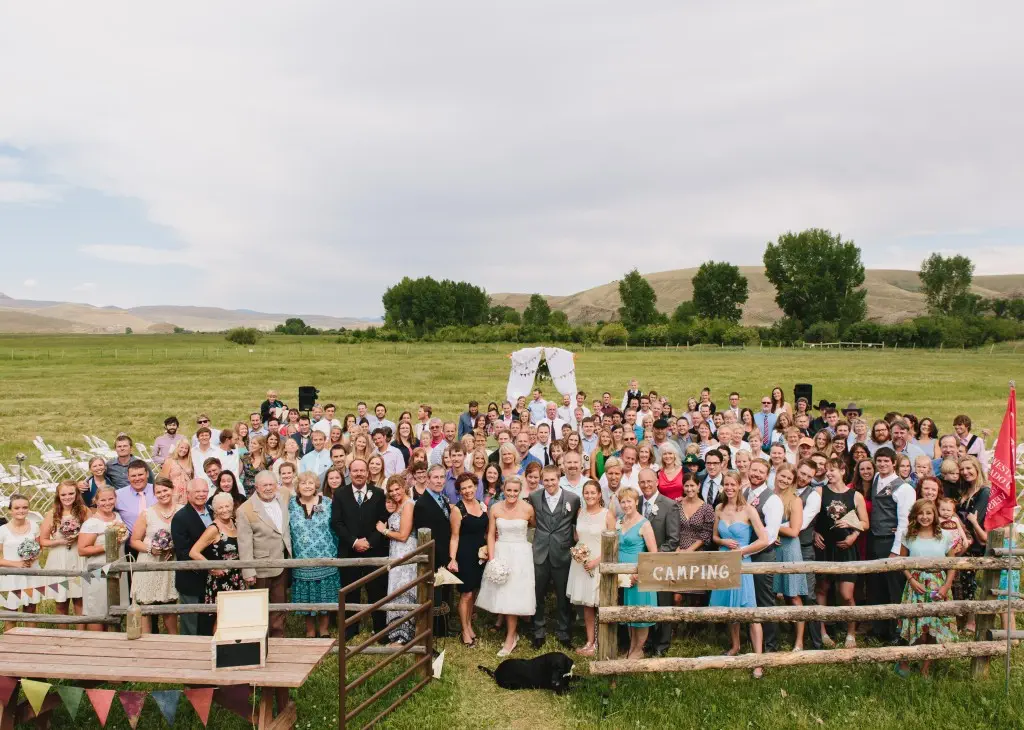 Photo captured by Julianne Brasher Photography
Our Splurge: My mom (a very wise woman) asked me three days after Eric and I got engaged "What's the one thing you want to splurge on for your wedding?" Without much hesitation I responded "A photographer". The interesting (and maybe not so surprising) part is Eric thought the exact opposite and really only wanted one good photo from the day. I wanted an entire photo album.
To me, photos are the one tangible item from your wedding day that lasts forever. Images capture the day and moments the bride and groom just don't get to see. I have no regrets finding the perfect fit photographer, regardless of the price tag. Just look at the images Julianne Brasher captured.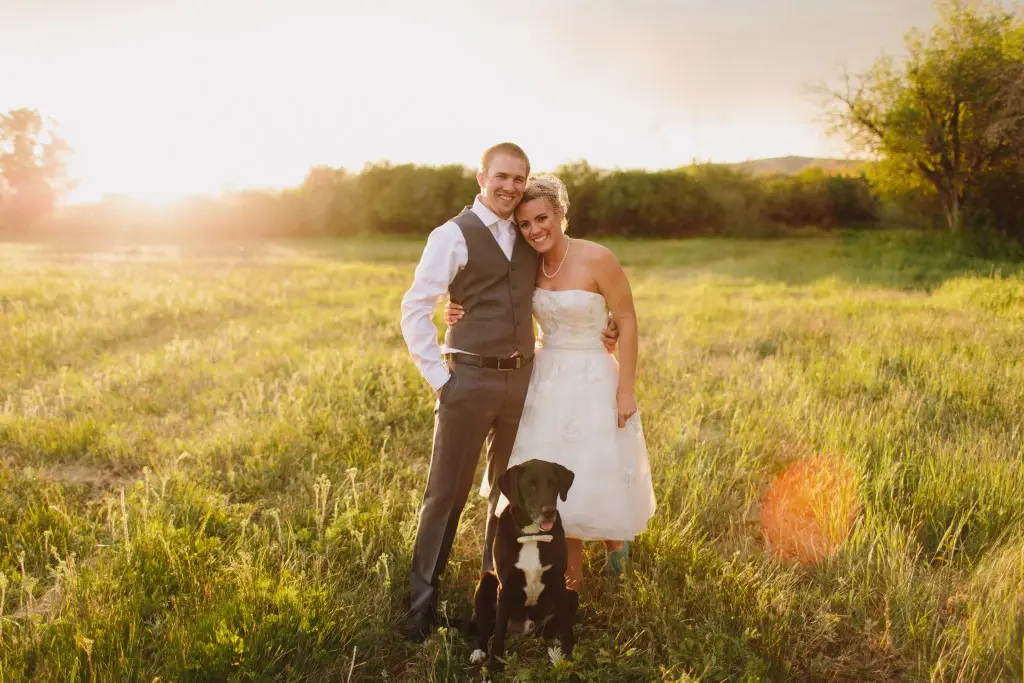 Photo captured by Julianne Brasher Photography
DIY Approach: Almost every aspect of our wedding was handcrafted; from invitations to the reception playlist, the handmade bouquets, decor and hand drawn guest book to the 300 homemade cupcakes. I did not take this approach to save money (other than the cupcakes), that would have have backfired. DIY was how we chose to infuse our personality and bring personalized elements to every aspect of our wedding.
Flowers: I wanted the flowers to last, therefore I decided to go with paper. My mother made every single flower from scrapbook paper (with lots of help from her Cricut) and then assembled the flowers into bouquets with pearl accents, tea-dyed paper doilies and floral tape. Sentimental elements were integrated into my bouquet, like my mothers tiara (that I broke when I was 6), my grandmothers brooches and great grandmothers earrings. Each bridesmaid's bouquet included a charm that I felt represented their unique personality or friendship.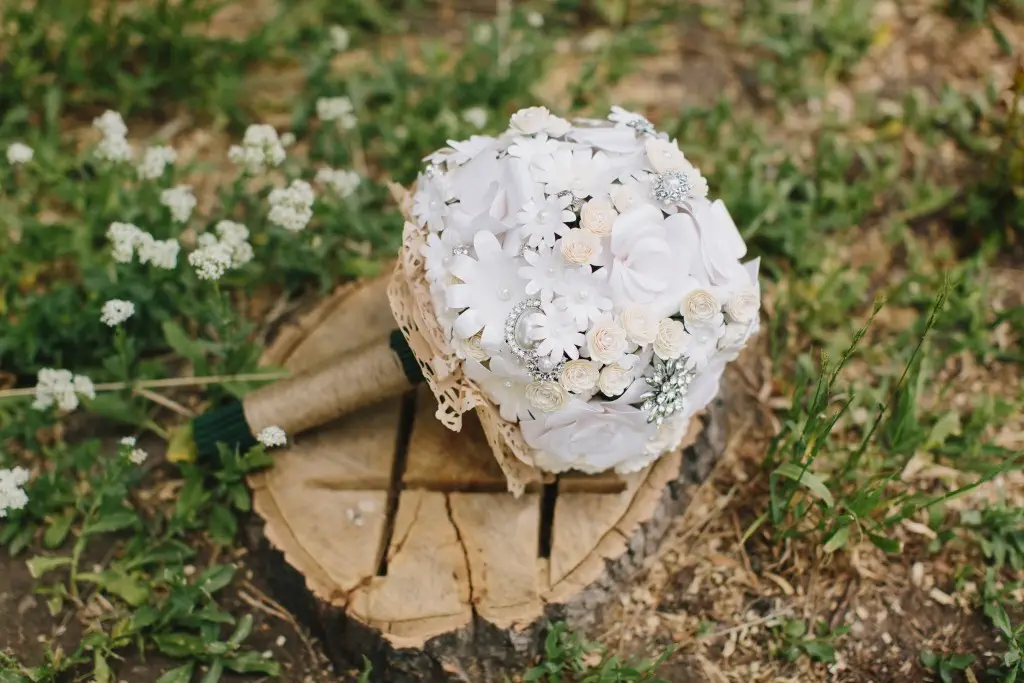 Photo captured by Julianne Brasher Photography
Guestbook: My desire for a "guestbook" was something that would become a piece of art in our home. I hand drew a tree on mat board and our guests created the leaves of our tree with their fingerprints.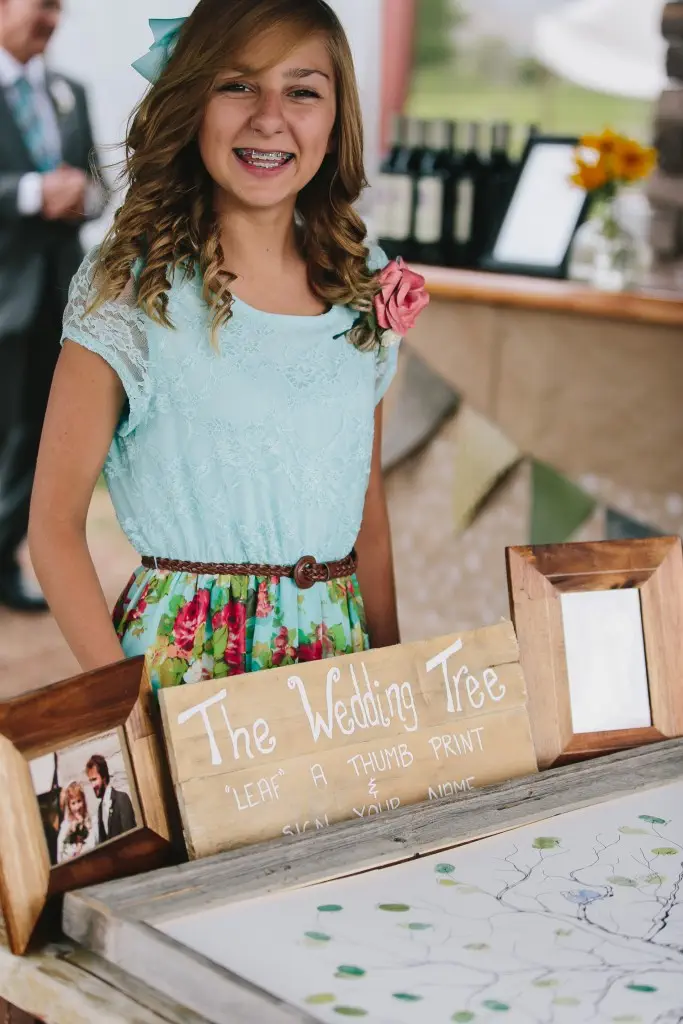 Photo captured by Julianne Brasher Photography
Cupcakes: Sticker shock hit when I learned that one cupcake can run $2 to $4. So I made my own. Thanks to a 16-month engagement and my fearless friends and neighbors, I made countless batches of cupcakes and perfected three recipes. I went with a double chocolate with chocolate buttercream frosting, mimosa (my personal favorite) and vanilla with blueberry frosting. I made all the cupcakes in advance and froze them in a large freezer. The frosting batches were made the week of the wedding and refrigerated until the day before the wedding when the bridal party frosted each one. The morning of the wedding a piece of fresh fruit was placed on each one.
In hindsight, this is the only aspect of our wedding I would change; I would have hired a professional to make the cupcakes. Don't get me wrong, they were delicious. I just spent a lot of time perfecting the recipes, frosting the day before was an unfair burden to place on the bridal party and there was a panic moment during transportation to the venue when it appeared the mimosa frosting was melting.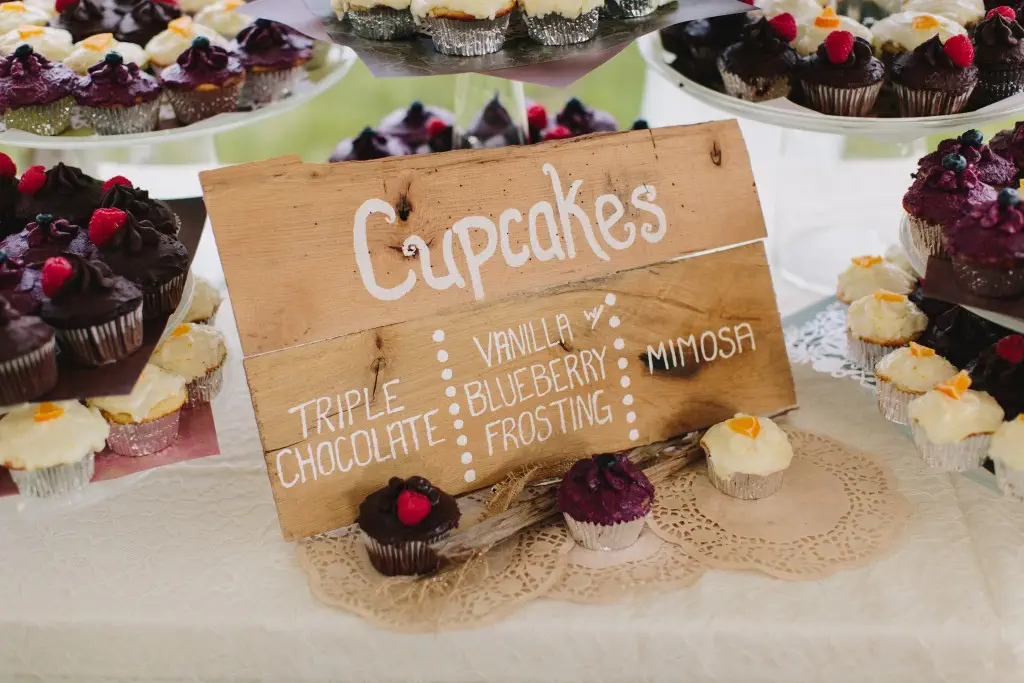 Photo captured by Julianne Brasher Photography
Guests: I am from Washington State, Eric is from Vermont; our family and friends are spread throughout the country. As our wedding was in Gunnison, Colorado it was a destination event for those attending. We wanted the unexpected details our guests experienced leave a lasting impression.
Invitations: Our handmade invitations included a hand drawn map of Gunnison and a "Things To Do" section listing all sorts of events and sights they could experience while in the area. We also gave them a head's up on weather and a reminder they would be at an altitude of 7,700 feet.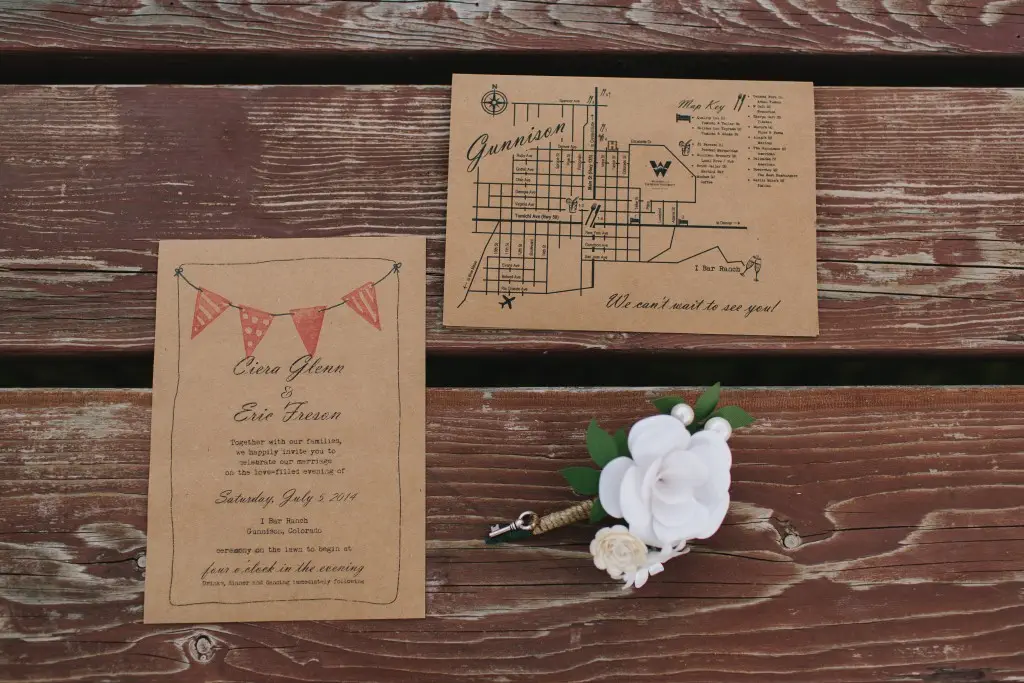 Photo captured by Julianne Brasher Photography
Favors: We wanted to give our guests a special, personalized, practical gift for traveling so far to celebrate with us so we opted for a glass they could use throughout the evening and then take home and remember the celebration every time they use it. I selected six different styles of glassware and chalkboard painted all 200 of them. At the reception guests selected the style they wanted and wrote their name on the glass in chalk.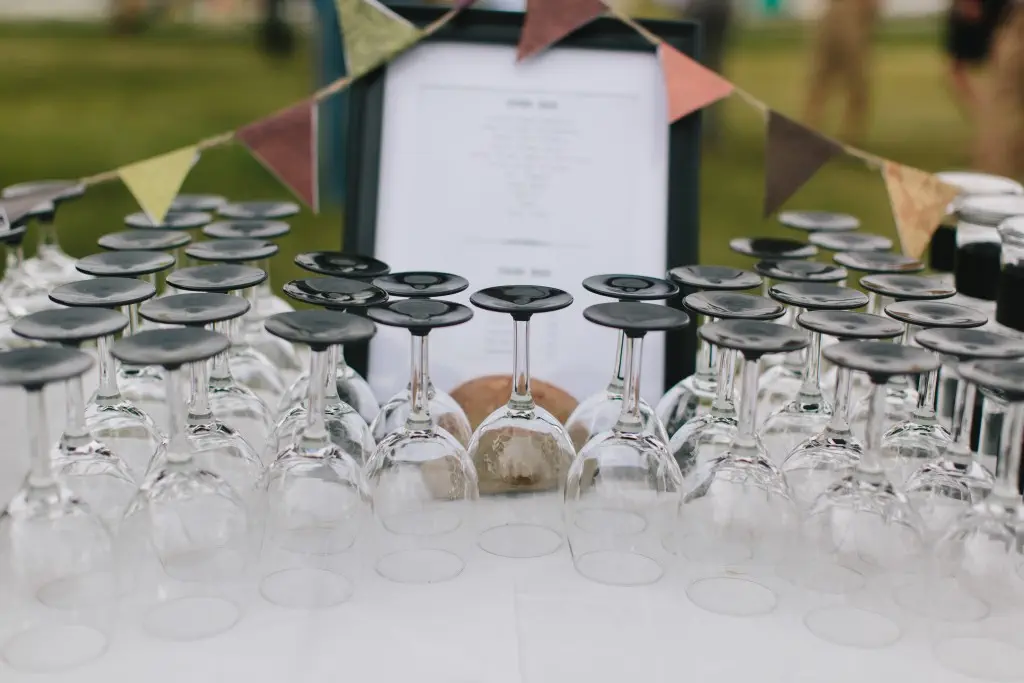 Photo captured by Julianne Brasher Photography
Reception Music: Alan and Issa Wartes, a bluegrass duo performed during the cocktail hour, dinner and our first dance. The rest of the evening our dance music was supplied via my tablet and a playlist I had created using guest requests; our handmade RSVP cards included a line that said "I promise to get up and dance if you play _______". Our reception turned into an epic dance party, complete with crowd surfing by my father-in-law.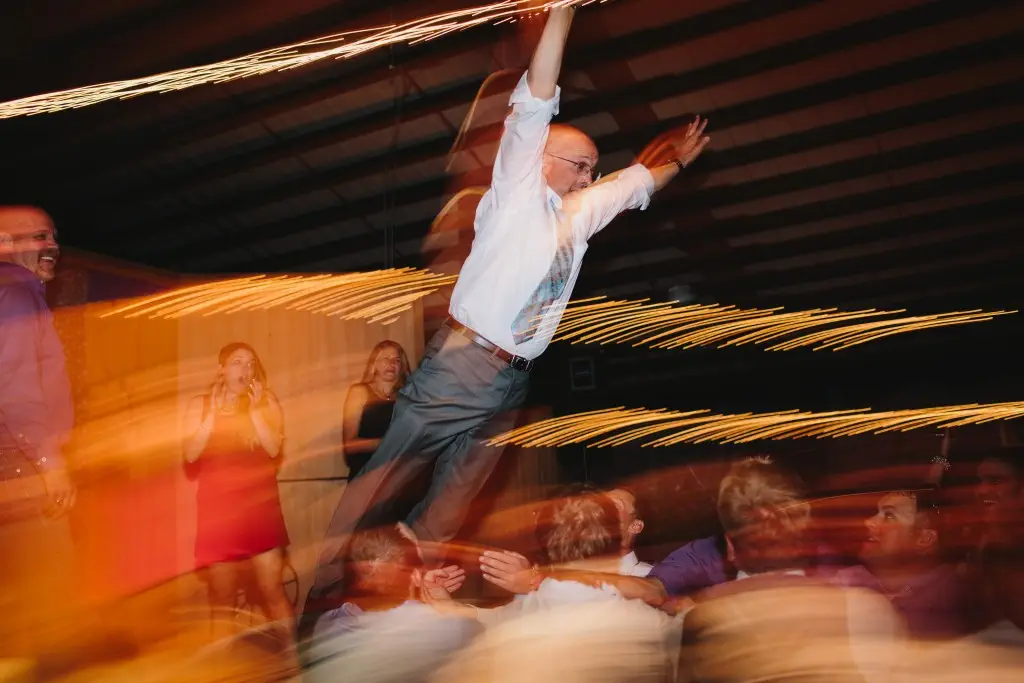 Photo captured by Julianne Brasher Photography
Zero: There was never a doubt that Zero, our Lab-Border-Collie mix, would not be a part of our wedding. We have no regrets including him; he plays such an important role in our day-to-day lives our wedding wouldn't have been the same without him. I even made Zero a bow tie.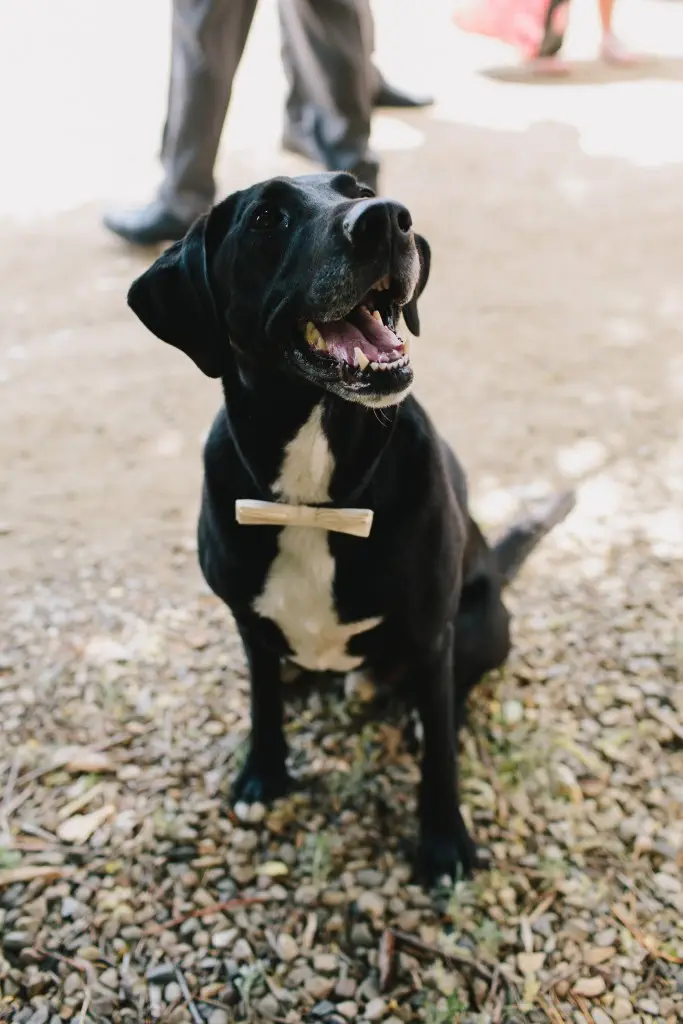 Photo captured by Julianne Brasher Photography
My Outfit: I chose a tea length dress because our entire wedding was taking place on grass or gravel surfaces. I knew if my dress was long it would not only get it extremely dirty but there was a good chance I would trip over it. I chose low heels for the ceremony and then quickly changed into a pair of teal suede oxfords for the remainder of the evening. Teal was a bold color choice, but I loved them and I was comfortable, which is all I cared about.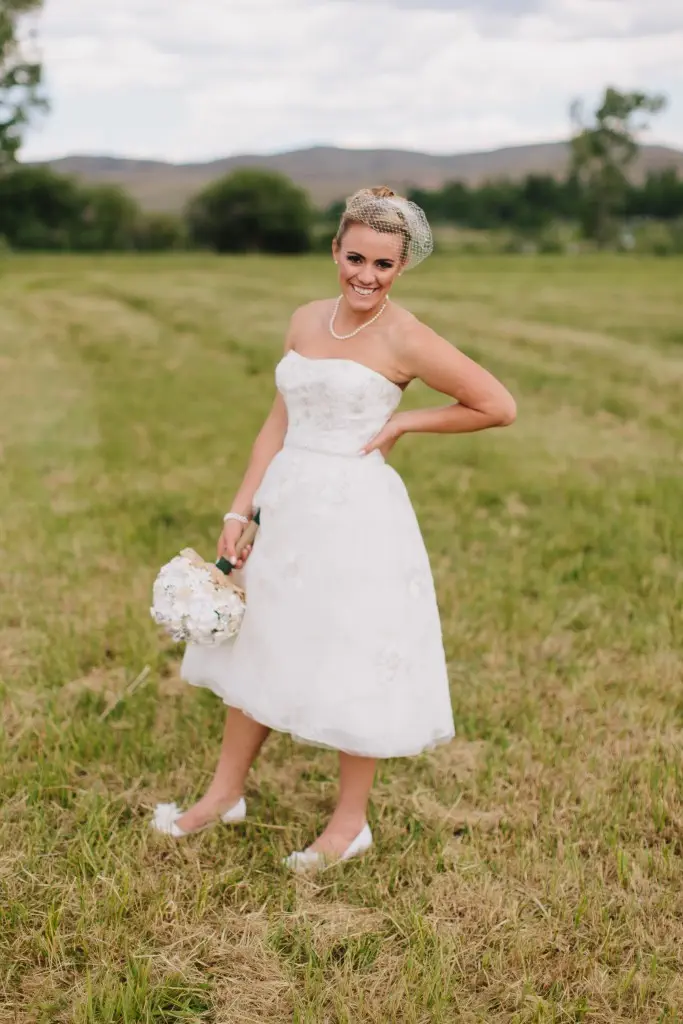 Photo captured by Julianne Brasher Photography
Garter and Bouquet Toss: It wasn't our personality to do a garter toss and I wanted to do something more personal than throwing a bouquet into the air. So, we skipped the garter toss and asked all married couples to join us on the dance floor. As Nat King Cole's L-O-V-E played, our emcee asked each couple to exit the dance floor based on how long they had been married, leaving the longest married couple on the dance floor at the end. I gifted a smaller replica of my bouquet to the sweetest co-worker I know.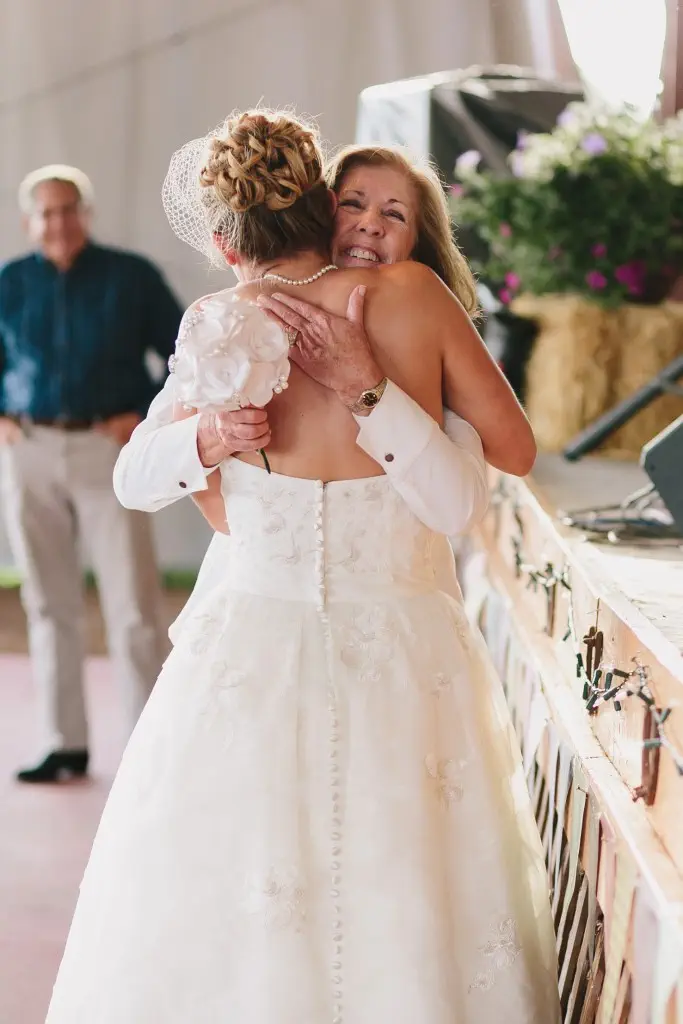 Photo captured by Julianne Brasher Photography
Our College Mascot Arrived: Eric and I both work at the college we met at and graduated from; many of our guests were also alumni of Western State Colorado University so it was sentimental that Mad Jack made an appearance at our wedding.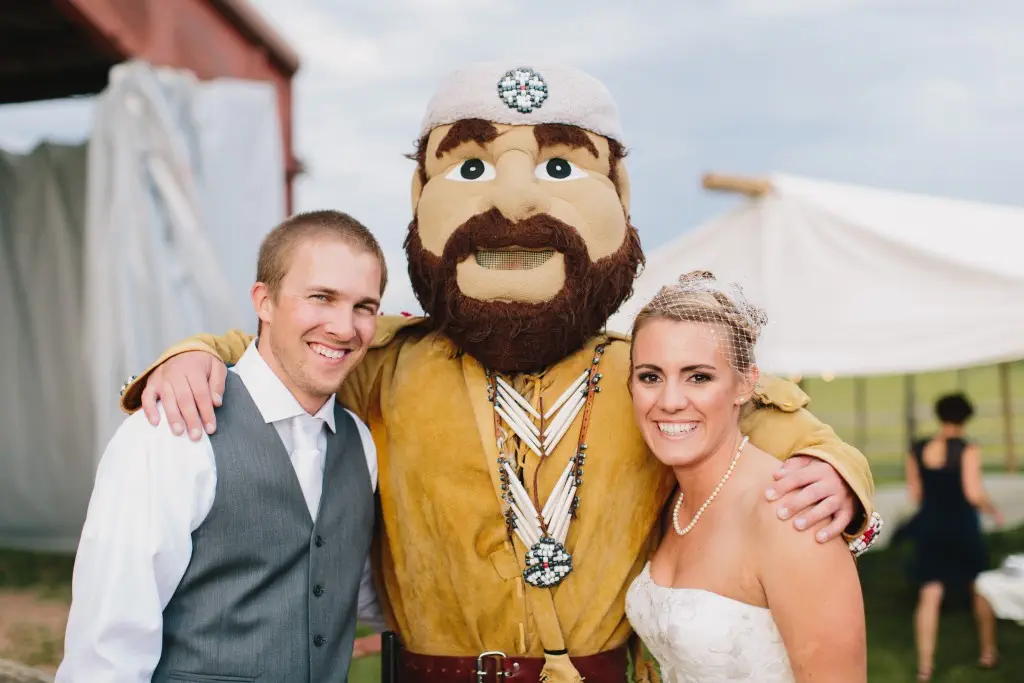 Photo captured by Julianne Brasher Photography
First Look: Love it! Even though everyone was watching us from our kitchen windows (don't think we didn't see you), it was a special moment in our backyard for just Eric, Zero and I. The main reason we chose a pre-ceremony first look was because we wanted to mingle with family and friends during cocktail hour instead of finalizing photos.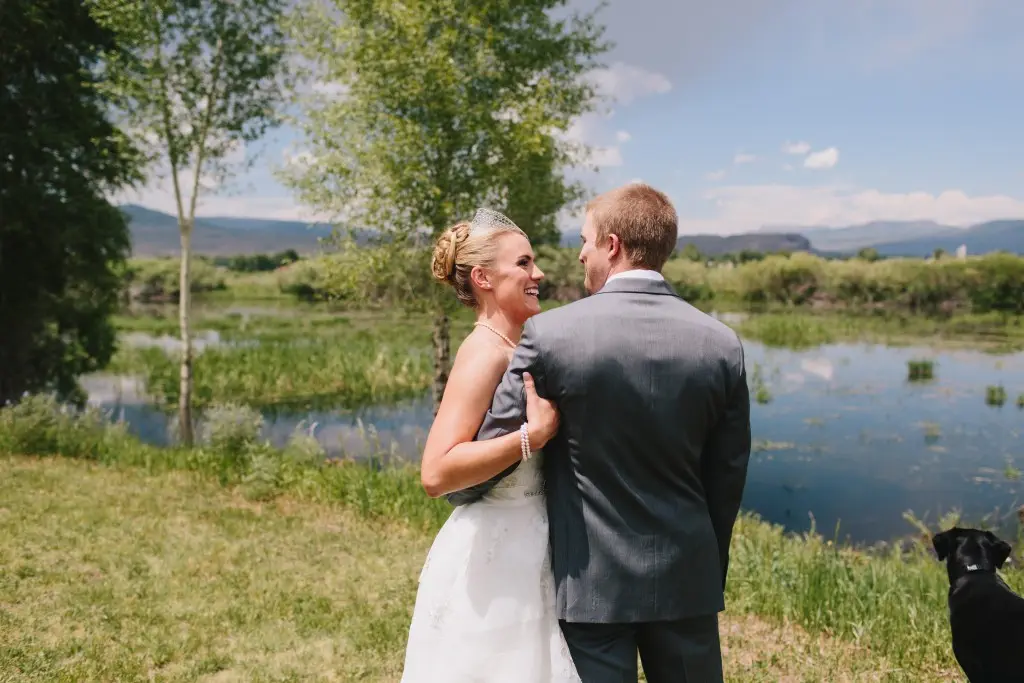 Photo captured by Julianne Brasher Photography
Dance Lessons: Our dance experience was pretty much limited to homecoming and prom dances. So we decided to hire a dance instructor to help us find our feet and teach us a few steps. This helped both of us feel more comfortable on the dance floor. As Alan and Issa Wartes played Bonfire Heart by James Blunt we had our family and bridal party join us on the dance floor about 1 minute into the song. We didn't want eyes to be on us for 4 straight minutes.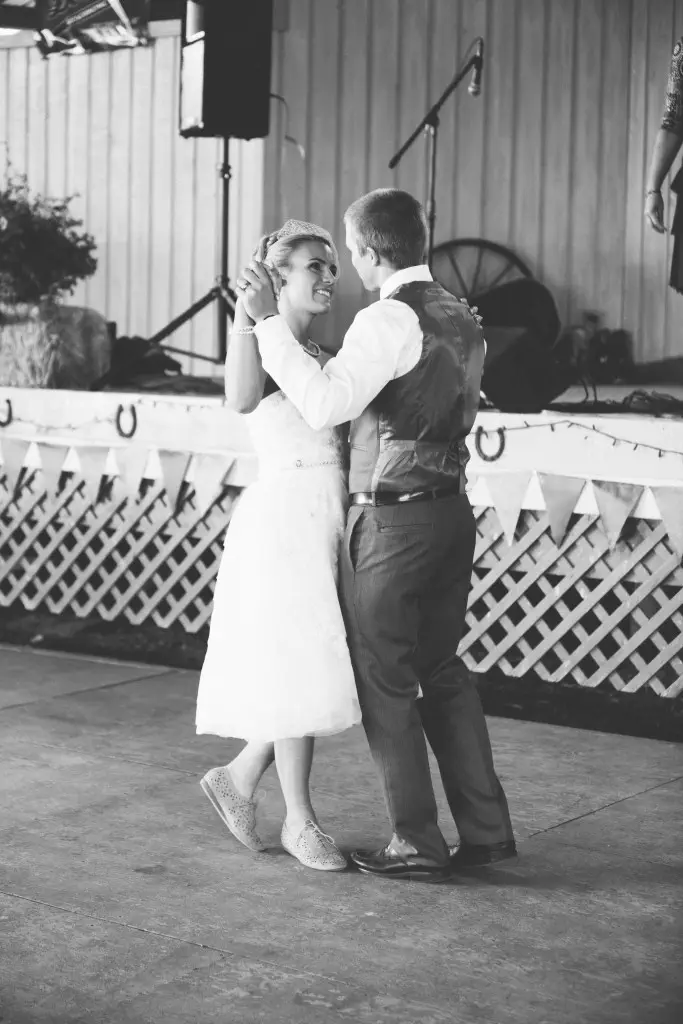 Photo captured by Julianne Brasher Photography
Changing My Last Name: To me, having the same last name as my husband was more important to me than the hassle of changing it, so I never once doubted changing it. Slowly but surely, my accounts refer to me as Ciera Freson. However, nailing the signature still gets me.
Would I Do It Again: 100% heck yes. I married the love of my life and had fun doing so.
Details: It's my personality to over think most everything. Here's a look at a few details most everyone did not get to see: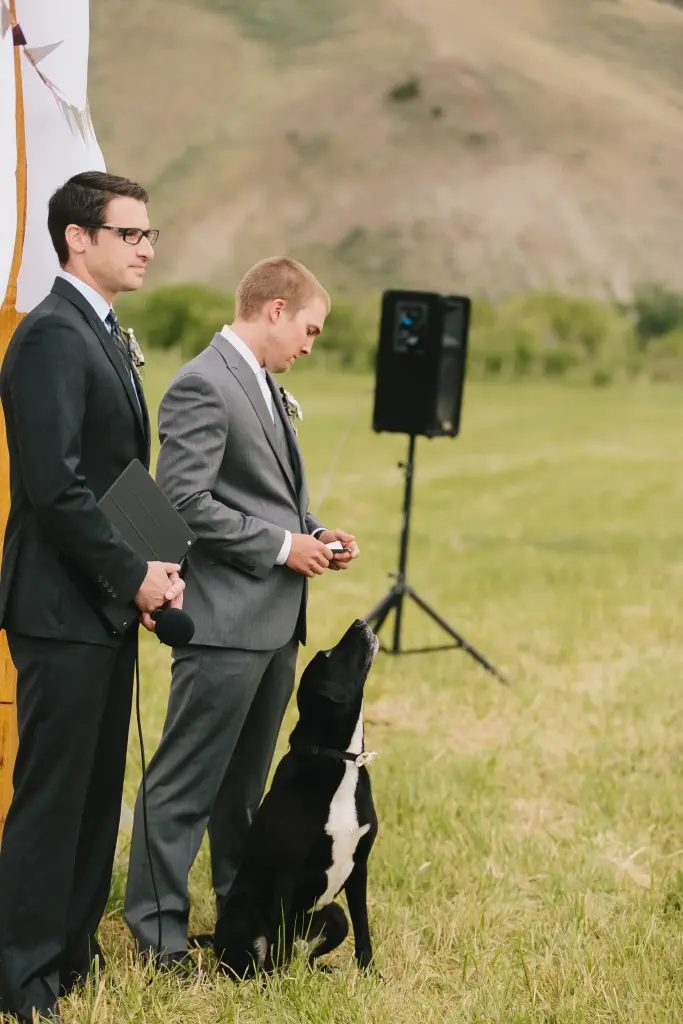 Photo captured by Julianne Brasher Photography
I wrote Eric a one-line note right before I walked down the aisle. My sister handed it to him when she handed Zero's leash over.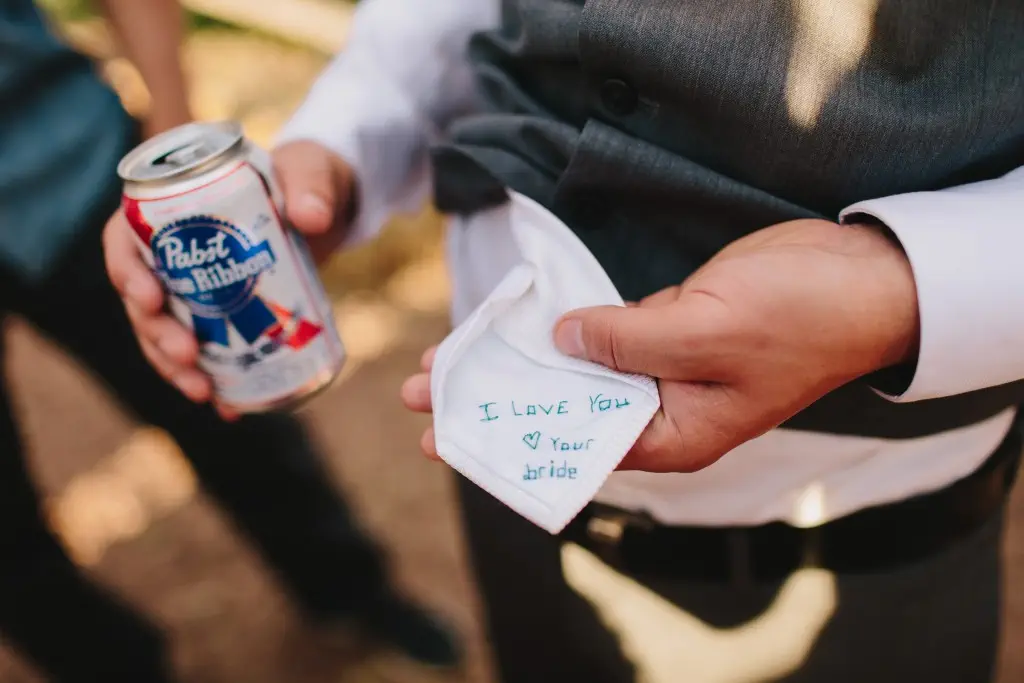 Photo captured by Julianne Brasher Photography
I hand embroidered a little note on the back of Eric's tie.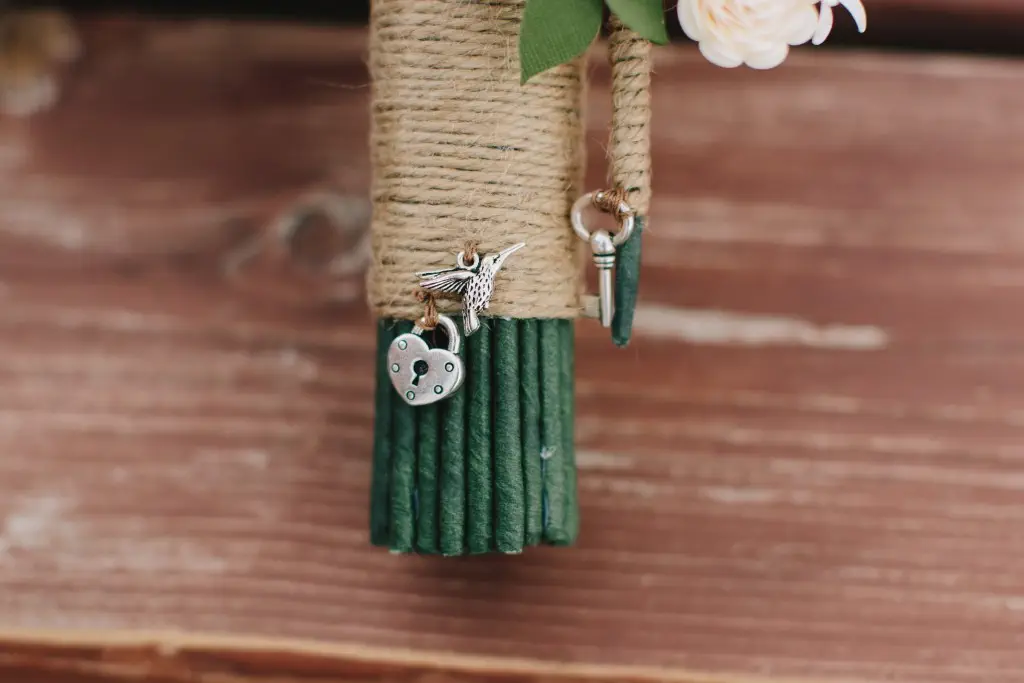 Photo captured by Julianne Brasher Photography
Eric's bout had a key attached and my bouquet was adorned with a locket.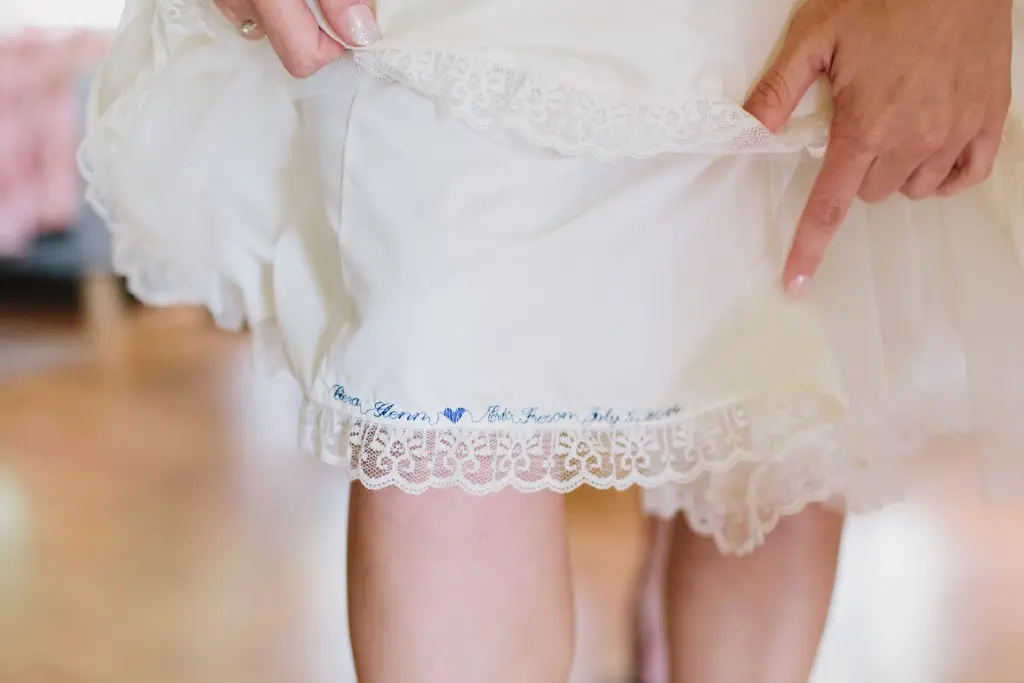 Photo captured by Julianne Brasher Photography
My something blue…Eric's and my name plus our wedding date was embroidered to my slip.
Event Design | Lucky Penny Event Planning
Photographer | Julianne Brasher Photography
Floral Design | Tammra Brost
Caterer | 5B's BBQ
Musicians | Alan and Issa Wartes
Dress | Melissa Sweet
Venue | I Bar Ranch