As of mid-December 2016 Crested Butte was below average snowfall and the winter wonderland that Texans Shelby and Troy were hoping would be the backdrop of their mid-January wedding wasn't looking likely. With the new year brought snow and lots of it! By January 12th, Crested Butte had been hit with over 100-inches of snow. How were the soon to be newlyweds holding up, you ask? They were loving every minute of it! 250 of their closest family and friends, mostly from Texas, made the trip to a snowy paradise.
Shelby and Troy wanted their wedding to be a reflection of who they are as a couple and everything the love to do together. They wanted to be surrounded by the people they love most. They also wanted their guests to enjoy lots of good food, booze, and music. With a color pallet of navy, gold, cream and lots of greenery, I know this is a wedding you are going to love. All images were captured by Sweet Tea Studios.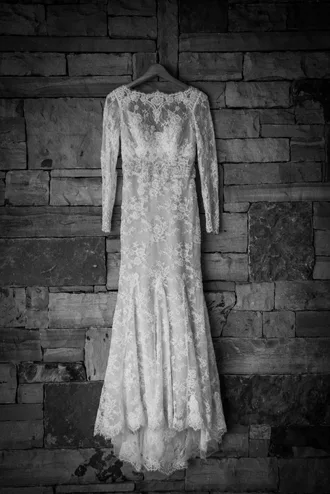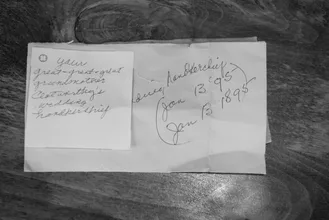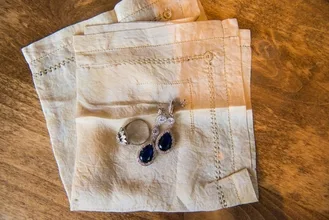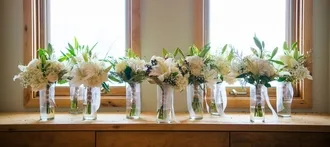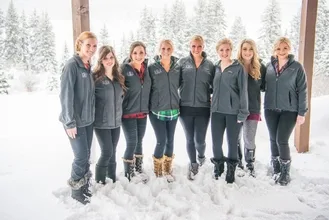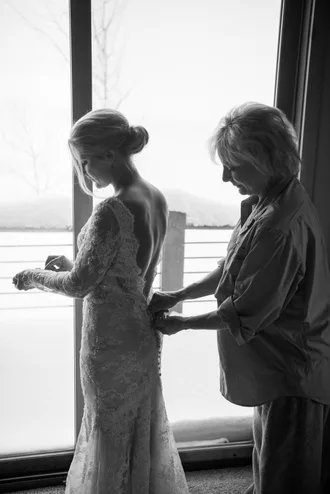 Shelby's parents, Pat and Brent, met in Crested Butte. Ironically enough, the groomsmen got ready for the ceremony in the very building they met in 30 years prior.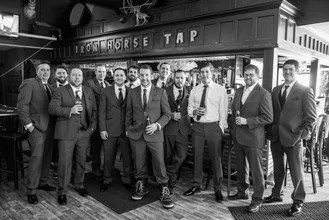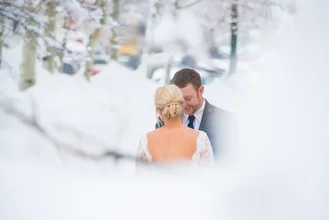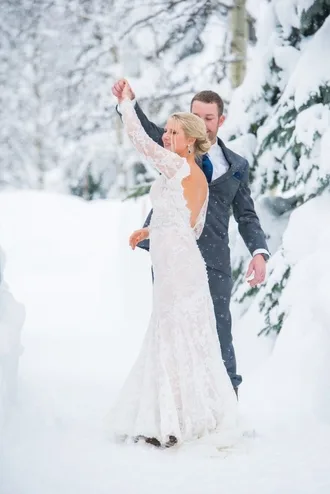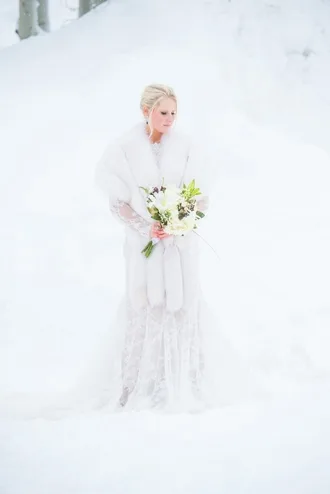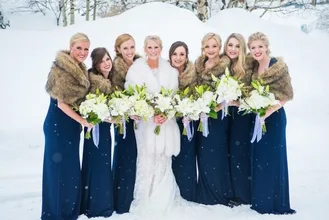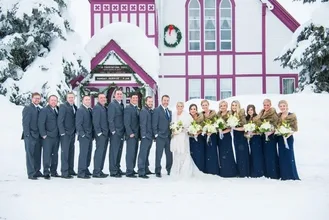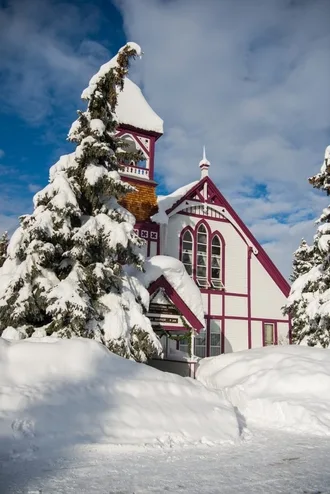 During the ceremony, one of their young guests snuck out the back door to watch the large snow flakes that had begun to fall. He turned to me and said "This is amazing. I've only seen snow one other time, and it wasn't even close to covering the stop signs."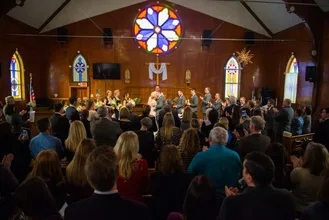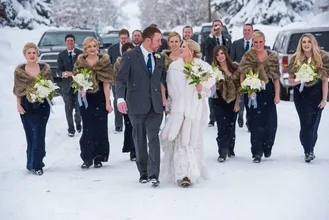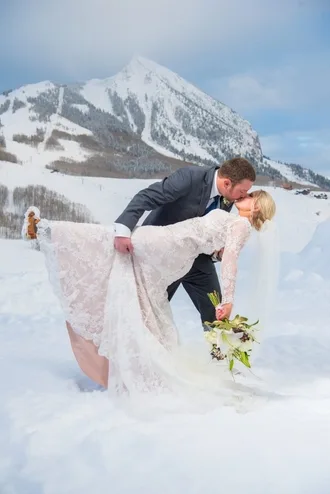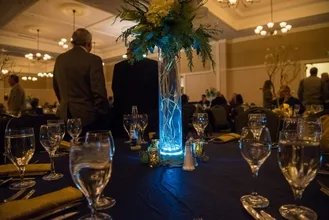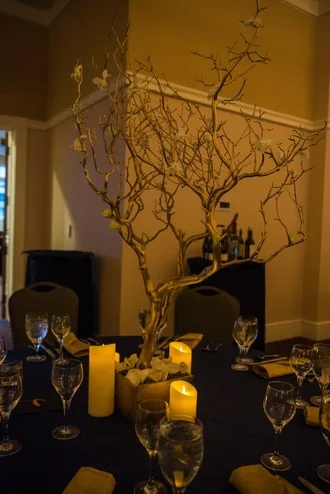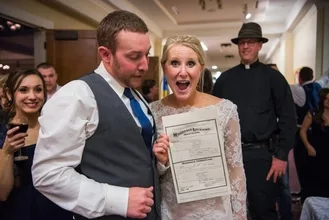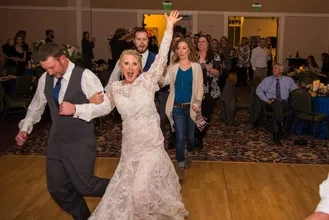 Look at this groom's cake designed and created by Wildflour Sweets.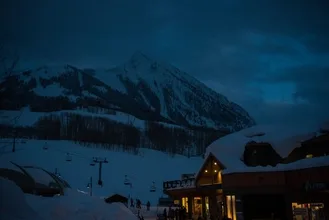 A Nazareth, Texas tradition is to have the groom push the bride up a local hill in a wheelbarrow. Legon says the number of times the grooms stops before the finish is correlated to the number of children they will have.  Because the hill was in a different state and the wagon was not possible to push through snow, the bridal party continued the tradition with a Crested Butte sled pull.  It's really uncertain how many times Troy stopped; I heard anything from two to seven times.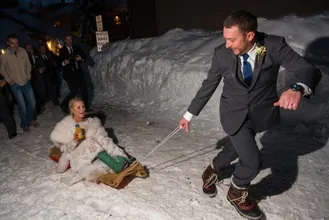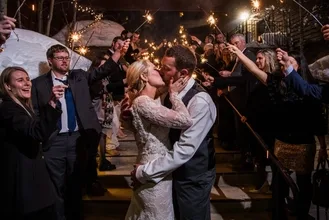 https://vimeo.com/201380004
And to the truly amazing team that made this snowy wedding go off without a hitch:
Photography | Sweet Tea Studios
Videography | Crested Butte Productions
Planning, Styling, and Coordination | Lucky Penny Event Planning
Hair, makeup, and spray tan | The Beauty Creation
Flowers | Rocky Mountain Rose
Stationery | Paper & Charm
Cake | Wildflour Sweets
Ceremony Venue | Union Congressional Church
Reception Venue | Crested Butte Mountain Resort, Lodge of Mountaineer Square Ballroom
Ceremony Entertainment | Garrison Kleman
Reception Entertainment | DJ Shav
Transportation | CB Limo and Alpine Express