Jackson Hole is the perfect Rocky Mountain town to escape to and elope in. Everywhere you turn has a stunning backdrop, the locals are genuine people who love living there, and it is full of a sense of adventure. Jackson Hole is truly wild and beautiful and we wanted to share some tips and tricks to planning your elopement there. So, we are bringing you a Jackson Hole elopement guide!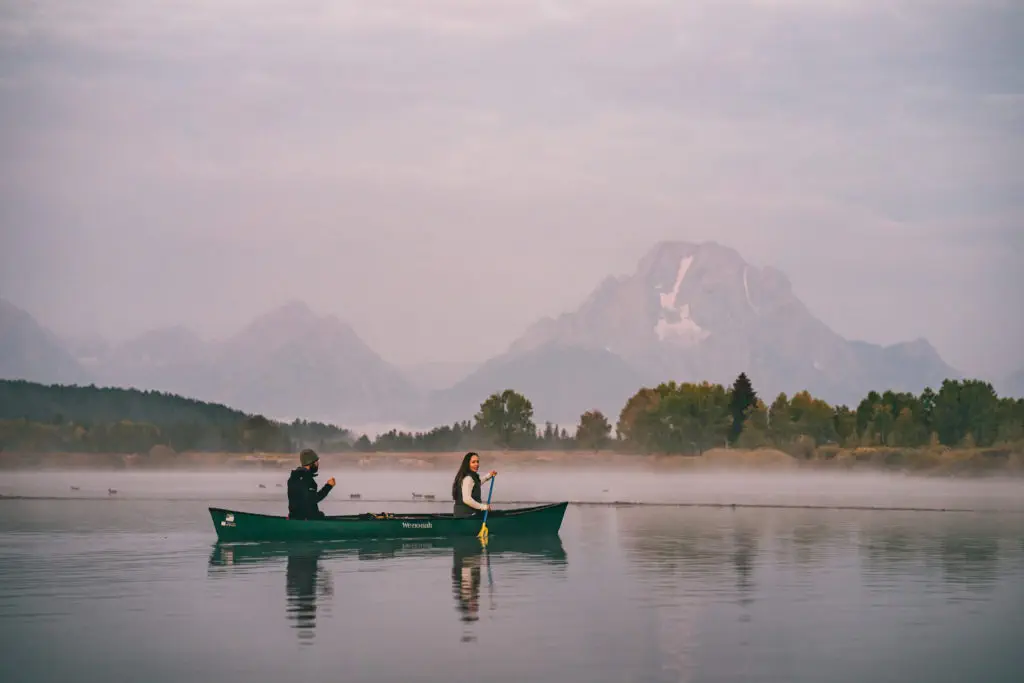 Five Reasons To Get Eloped in Jackson Hole
It is remote. This is not a plus for everyone, but other than the (amazing airport), there is no close city. If having a relaxed and adventurous elopement off the beaten path is important to you, Jackson Hole is the place to be.
The mountains are show stoppers. There are high peaks in every direction so you are sure to have a memorable elopement and stunning images.
There is so much history and character to explore in the town of Jackson Hole. Not only will you have an amazing day eloping, there is so much to do and learn in the days surrounding your special moment.
The whole of Grand Teton National Park is in the backyard. If you chose to get married in the National Park or just visit it during your stay in Jackson Hole, who can't deny the special memories a National Park brings.
The wedding market is well-established. While Jackson Hole is certainly a small mountain town,  you can find everything from wedding photographers to florists right here in town. Many vendors will hop on the opportunity to participate in an elopement in Jackson Hole.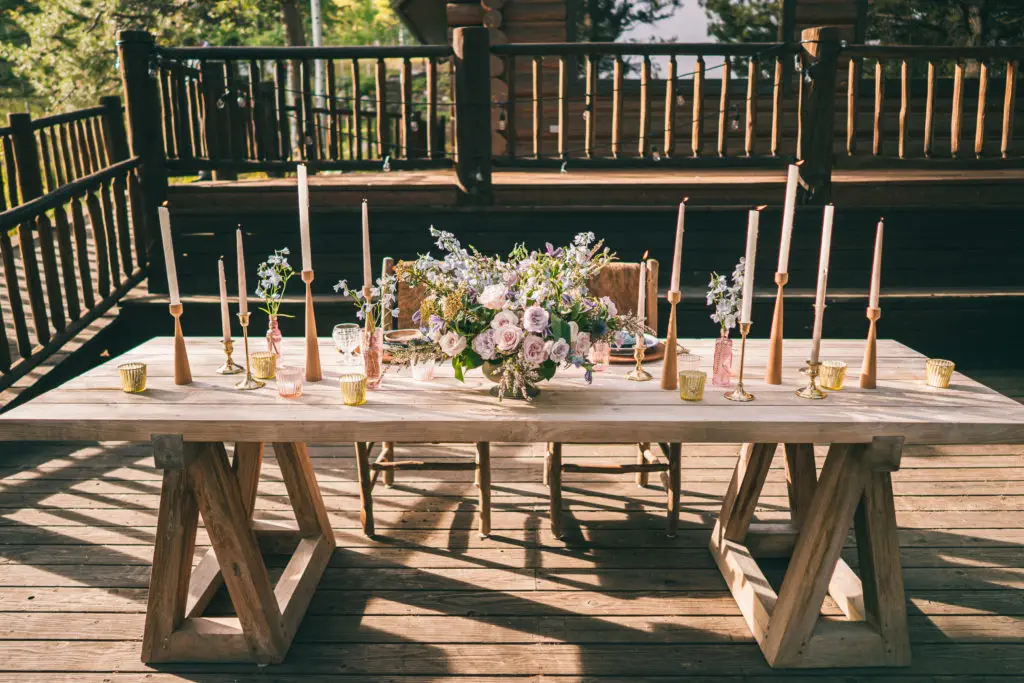 Ten best places to elope in Jackson Hole
Schwabacher Landing
Schwabacher Landing is probably one of the most popular locations for visitors to GTNP, and for good reason. There are incredible views of the Tetons, easy access and parking, and possibilities to see wildlife in the marshy locations around the trail. This spot is harder to access in winter months (skis or snowshoes would be required) but a dream through summer months! Don't forget to get a permit for any ceremony with the park service!
Mormon Row (Moulton Barn)
Another of GTNP's most frequented locations, this historical row of homesteads often quiets in the evenings and given the size, quiet spots can certainly be found almost anytime! Also harder to access in the winter (skis, splitboard, or snowshoes with a few mile trek in), it's well worth the effort any time of year. In summer months, this spot has extremely easy access. As it's a part of GTNP, be sure to contact the park for a permit
Cute Cabin
Oxbow Bend
Another of Grand Tetons' most visited & photographed spots, the reflection of Mount Moran is easily recognized. This is also a great spot for local wildlife sightings! Moose, river otters, waterfowl, birds of prey & sometimes bears are all common sights. Check with the park about a permit!
Jenny Lake
Jenny Lake offers numerous location options, places to stay, activities and dining choices! This area of the park is about as all-encompassing as you can get and you can enjoy the park your entire trip without ever leaving the boundaries! Contact the park for permitting options. This spot is primarily available in summer months!
Chapel of Transfiguration
This historic chapel built in 1925 offers seating for up to about 65 guests and is located about 15 minutes out of Jackson, near one of the park entrances. The Chapel is available from June to September for ceremonies based on the schedule of St. John's Church. Visit their website to learn more and contact them for further details!
https://www.stjohnsjackson.org/chapel-of-the-transfiguration/
Top of the Tram – Rendezvous Mountain
The top of the tram at Jackson Hole Mountain Resort is one of Jackson Hole's most popular attractions. Big Red is nationally known, and the view from the top of Rendezvous Mountain is hard to deny. In the summer, regular trips up offer views of the entire valley, and in the winter, join skiers and snowboarders for waffles at Corbett's Cabin & the most epic ceremony exit down the mountain!
Snake River and Snake River Overlook
With easy access most of the year, and incredible sunset & sunrise views of the Tetons and winding curves of the Snake River, this roadside pullout is easily a favorite. The autumn colors can be magnificent and wildlife views all around are plentiful! The bison herd is a popular attraction as you head north towards Togwotee Pass! A 4WD vehicle is required for River Road, as the route is unpaved and has many potholes and natural depressions from glacial melt. Don't forget that park permit!
Hidden Falls
With a few ways to access the falls, the trail to the falls itself is considered easy & under 2 miles. The falls are a magnificent part of GTNP! Look into options for access and decide what fits you best and find folks willing to adventure with you! Grab a park permit for a ceremony through the parks online wedding permit page for $125!
http://www.tetonhikingtrails.com/hidden-falls.htm
String Lake
String Lake is a popular location in GTNP with crystal-clear waters and a trail that loops the entire lake. If you want a totally personalized experience, hike around the lake until you find a spot that calls to you. Don't forget a wedding permit!
Permits & Regulations
You do need a permit to have your ceremony within the park, so depending on the chosen ceremony location, you can get your permit here.https://www.nps.gov/grte/planyourvisit/weddingcommitments.htm
Most outdoor locations in Jackson Hole require some sort of permit, whether it's a ceremony site rental from the Jackson Hole Land Trust, or a photography permit from the National Forest Service.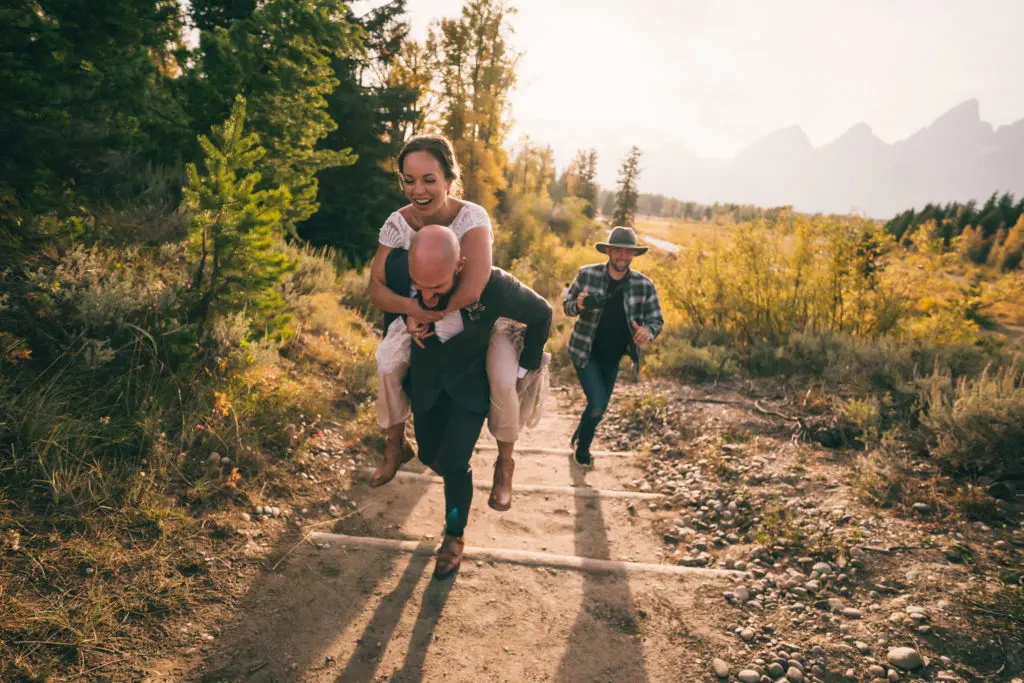 Timing
What day of the week is best to elope?
Weekdays are the best to schedule elopements. Firstly, this will allow for fewer crowds vs. the weekend visitors. Secondly, the vendors you choose to work with will have more availability on a weekday versus a weekend and you may even find some weekday discounts!
What time of day should you elope?
For photos, either sunrise or two hours prior to sunset are going to be the best as far as lighting. Do keep in mind there will be fewer tourists exploring during sunrise. I encourage you to work with your photographer and planner to create a day-of timeline for you.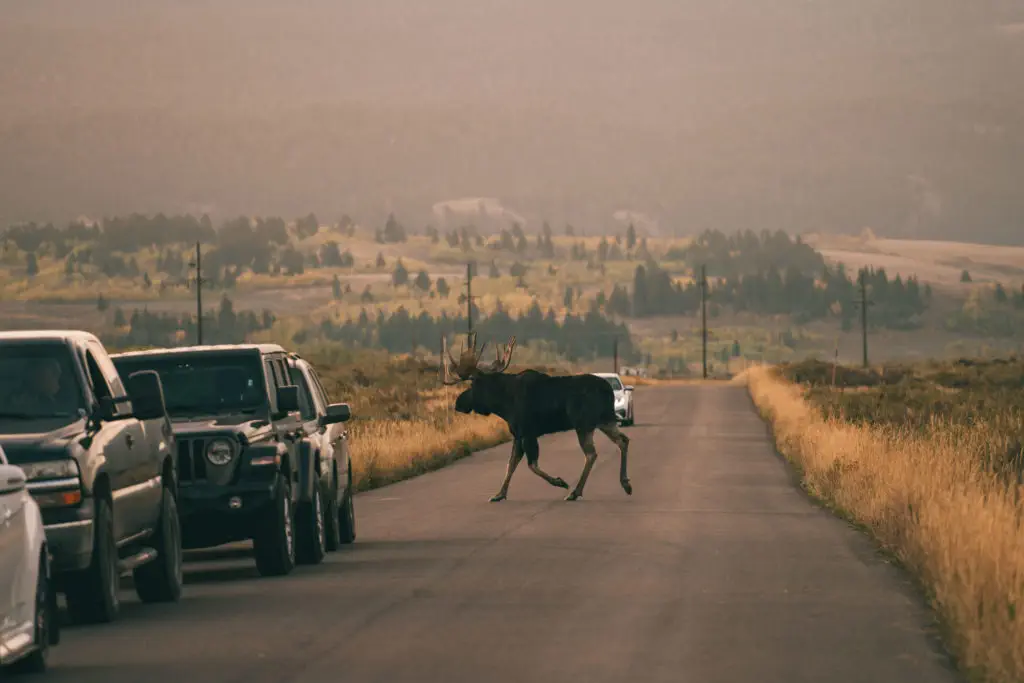 Special Regulations as posted by the National Parks Service website
Any event that interferes with the normal activities of visitors, such as the closing of trails, overlooks or public use facilities, will not be allowed.
No disturbance of vegetation or other natural objects is allowed. Park regulations do not permit the throwing or scattering of rice, birdseed, flower petals or any similar material. In addition, the release of animals including birds, butterflies or other insects is prohibited.
No structures of any kind are allowed, including tents, chairs, tables, bands, barbeques, sound systems, props, etc. unless inside a concessions building and within the scope of the concessioner's permit or contract.
Historical buildings or other structures may be used as a backdrop only. Buildings cannot be used for attachments (such as banners or flowers) or be incorporated into the ceremony as a stage.
Permittee will assume all responsibility for cleanup of the site.
All vehicles for the wedding party and guests must be parked in designated parking areas. Carpooling is recommended; parking may be limited in some areas.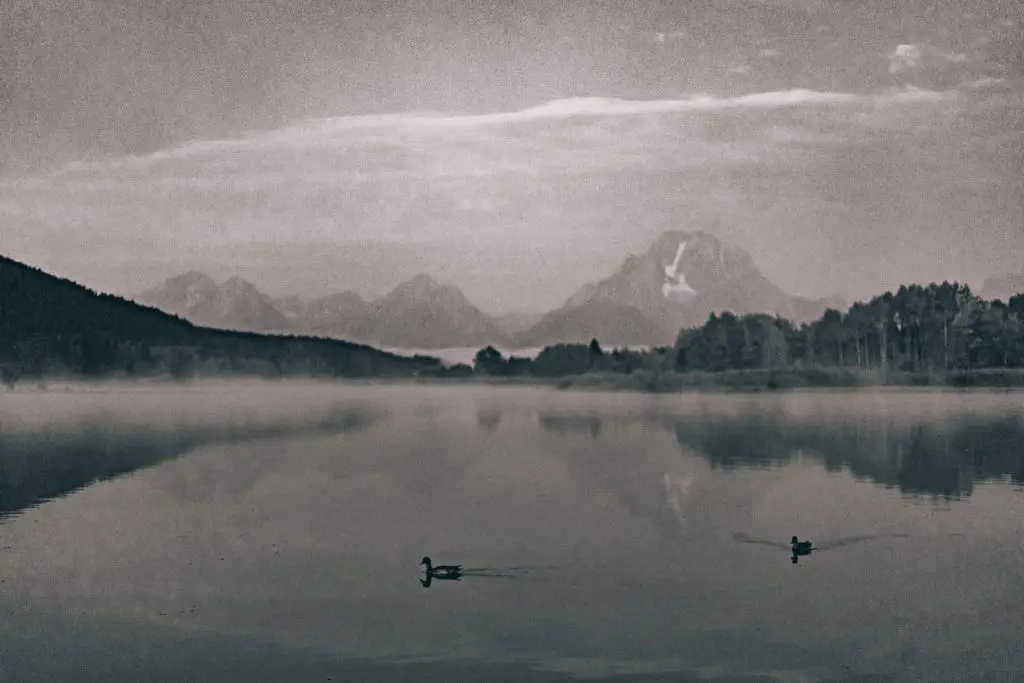 Photography | Magnified Joy