Why should you consider a first look?
The first look is a very popular request for photographers to capture; understandably so, as a bride you have envisioned this moment and the look on your partner's face since the moment you got engaged. And the captured moments are usually breathtaking. I understand the tradition of waiting until the ceremony to see your partner for the first time as they walk down the aisle. But here are a few things to consider regarding a first look:
A first look gives the couple a few quiet moments away from the whirlwind of the day. It is a great relief to have some time alone with your honey before the craziness of the ceremony and reception. It also helps curb the stress level.
The first look allows the moment to be captured without having to shoot around people and other obstacles. It can be a very private and intimate moment.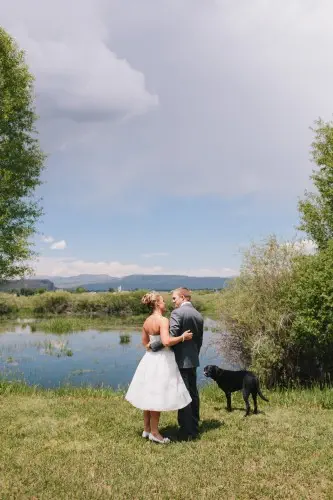 Photo captured by Julianne Brasher Photography
A private first look gives your guests a first look without a photographer in the middle of the aisle.
Instead of taking photos of the couple, bridal party and family during the social hour these images can be captured before the ceremony, allowing you to mingle with your guests during the social hour. To capture the bride and groom together, bridal party and family photos takes an average of 30-45 minutes. This time eats into your social hour and if photos take longer than anticipated, everyone begins to get stressed. The photographer wants you to relax and enjoy your day, but they are under pressure to capture the expected photos. As people begin to get stressed, it will show in the images.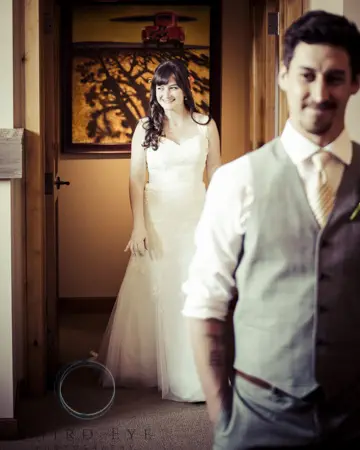 Image was captured by Third Eye Photography

A first look is not required by any means, but is becoming more common. If you are undecided about a first look, talk with your wedding photographer or wedding planner about what would work best for your vision.
Header and bottom image were captured by Third Eye Photography. The middle image was captured by Julianne Brasher Photography.